Sometimes I have days where I wonder what it was like to live in another time. I close my eyes and imagine living like Donna Reed from the 50's sitcom, or bustling down a street in the Roaring Twenties. How different are we, really, from the people of times past? There were all of the obvious things that were different, from what they wore, to how they got around, to what a busy city street looked like. But if you forget about all of that, and you just focus on the people... Were they very different from us? Did they
feel
different from us? Was there anything in the culture and structure of society that made it any easier for them to maintain a sense of calm and contentment? Or less so?
Perhaps you have to go back further to find people who would fit that description. What could life have felt like in the early 1400's for Native Americans before the arrival of Christopher Columbus that changed everything? Among very peaceful tribes (which is most of them) that existed in the United States long before it became the U.S. such as the Hopi, Navajo, and Cherokee... I wonder what they felt at their very core. How they felt about those around them, and also about themselves. What worries and concerns did they have day in and day out? Were they caught up in the daily activity of trading goods and services to ensure they had enough provisions for the Winter season? Did they feel short on time? Or were things different?
Each generation has their challenges, and overall, throughout time, the essence of being human remains constant. We require the same basic necessities as people living 5,000 years ago. Yet with all of our advances in technology, and all of our scientific discoveries, I wonder how much of it has really helped us when it comes to mental well-being. Are we really doing any better? I look at all of my family, friends, and even acquaintances. I don't know personally know any wealthy people. I know people who are financially struggling to get by. Everyone,
everyone
is just getting by, some better than others, but none who have reached the point where they don't have to worry about their next paycheck. We're a family of 3 for now, and we do our best to live within our means. We know our limits and don't buy things we cannot afford. But I look at households with bigger incomes, with way more than we have in many ways, that also have bigger debt. And it makes me sad. What is it all for, really? Does buying the biggest house we can "afford," buying new vehicles with big monthly payments, and all of the rest of it really make us
happy
? Or does it do the opposite? Are we all just sort of tricked into rushing to get things and compete with our neighbors and everyone else just because other people are doing it, and big businesses convince us it's a good idea?
I have thought, for a very long time now, that "hate" is a very improperly used word these days. It's used flippantly and without a second thought, but as a word and what it represents, it is a very strong word that should be used sparingly and with care. After all, hate is not even the opposite of love, instead it is indifference. But have the words "love" and "need" and "happy" also become watered down to the point where they are taken too lightly? Should we really say we
love
objects. Or that we
need
a purse, or shoes, or an expensive car. Or that these things can or will make us
happy
? I don't know about you, but we buy things mostly out of necessity because they are functional and make our life easier, and sometimes, just sometimes, we buy something we like if we find we can afford it. But I've learned to recondition the way I look at objects, and I no longer refer to them as something I need, or something that will make me happy. Because if I'm honest, a new purse, or shoes, or anything else won't make me happy. My brain will release the same chemicals that our brains released even 200,000 years ago when we gained something that may give us an advantage later somehow. But that wears off so quickly, and especially if we are chasing these impulses that leave us with credit card debt, it wears off and makes way for a much less desirable feeling.
About two years ago, I first heard of the Tiny House Movement. It's a fascinating idea, that there are individuals or couples who build their own homes with their own two hands, and choose to build spaces as small as 80 sq. ft. Whether you think it's crazy, or completely unrealistic for your personal lifestyle, it poses some interesting questions. What do we really need? What can we create and do with our own two hands if we put our minds to it? How can we do more with less? What makes us happy, and why? Do all of our commitments to all of these payments and products really allow is to gain anything?
There was a very interesting mini-series by PBS called Frontier House. It documents a project where three families leave their homes and experience life in 1883 for six months. Of course, modern day "McMansions" as they are sometimes referred to, are a far cry from the modest log cabins that families lived in during that time. As a whole, the project was very interesting, because everyone started out with a romantic concept of how it would be like one big vacation. The reality became apparent within a week, when the families realized just how much work went into just a day's work. One particular family, the Clunes, was a couple with four children, and they had a very hard time adjusting to the cabin quarter's compared with their luxurious dream home back in California. When the project is over, you see the Clunes once again. They had returned to their spacious home with its open view and generous pool. But the parents confess that they missed feeling so involved with their children and seeing so much of them on a daily basis, as they did during the Frontier project.
It is when reflecting on these types of thoughts that I remember: all we need is love. Love for ourselves, and love for each other. Kindness and empathy shown towards not just our families, friends, and acquaintances, but also towards strangers. Like attracts like, so rather than spreading more anger and hatred, we should practice more tenderness towards everything and everyone. Any parent can attest to how their children flourish in a household where they feel loved and nurtured. Any gardener knows how plants can grow from seeds to flowering beauties with some patience and care. With a little more love, we could take better care of each other, and this planet. There are so many good people in this word, something easy to forget when you look at the news headlines everyday. But it is important to remember them, and to appreciate them each and every day. In the end, it is the most amazing, beautiful, and powerful emotion we have.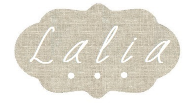 Disclosure: The written content and any photos above are the property of Found Frolicking. It may not be copied, sold, or distributed in any way without first receiving permission to do so directly from Found Frolicking. With any requests, you can reach Lalia at found.frolicking@gmail.com.