There has been a lot in the news lately that has been keeping our attention divided. Somehow in all that, this horrible event that occurred weeks ago is only now starting to get attention. It is one of the greatest fears that any parent has, and is now a reality for these affected families.
Approximately 300 girls in Nigeria were kidnapped from school while studying for finals. A terrorist act by the group Boko Haram attempting to put a stop to Western education in Nigeria. The terrorists are threatening to sell the girls "into marriage" for the price of $12. Some of these girls were fortunate enough to escape, but still more than 200 girls are being held hostage. With good reasons, these parents are afraid for their daughters, not knowing what is happening to them or what the future will hold for them if they continue to remain in the hands of these terrorists. One father said it would be better to find out that his daughter were dead, rather than subjected to rape or being sold into sex trafficking. The Boko Haram terrorist group is now threatening to kill all of the captive girls. Action must be taken quickly before it is too late.
Please take just five minutes to sign
this petition
which still needs 20,000 more signatures to reach their goal, and this
change.org petition
. Spread the word and share the petitions with your family, friends, and social media using the hashtag #BringBackOurGirls Help these mothers and fathers bring their daughters home. They need our help. Bring back our girls.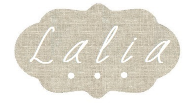 Disclosure: I received no monetary compensation, nor compensation of any other kind, for my thoughts that are expressed above. All opinions expressed are my own, and were in no way influenced by the brand or any other sources. The written content and any photos with the watermark are the property of Found Frolicking, and should not be used or distributed in any way without first receiving permission. If you would like to work with Found Frolicking for a review, giveaway, advertising or promotion of any kind, please email Lalia at found.frolicking@gmail.com.