Only a glance at newspaper headlines reveals the same thing we see day after day: a whole lot of doom and gloom. When hearing such things, it's so easy to see only the bad, because that's generally all they show us. But it's key to remember that this isn't the reality. They get all of the attention because they are out of the ordinary. The truth is, their is a whole lot of beauty on this earth, and in our own species. So many people do things for others out of the kindness of their hearts without expecting anything in return. These are the people that make the world a better place. A place that is beautiful to live in, and a beautiful place to share.
One thing that is often on my mind, is the precipice we now find ourselves on. As hard as it is to admit, we're doing some things to the planet in order to sustain our current way of life that have
very
high costs. Climate change is accelerating at a very high rate, and extreme weather conditions are already being felt across North America and the rest of the world
If these things are already affecting us right now, how bad will things be for our children? Not changing is
not
an option. It takes all of us to demand better from ourselves and from big industries to do better for the planet. We are all responsible for taking care of this planet until it is handed over to the next generation. We need to nurture this planet with the same tender love and care that we apply to those we love---our parents, brothers and sisters, friends, and children.
Ignoring the big business efforts to create confusion over the issue of climate change, I think there is really one thing driving denial of climate change. And that is fear. Fear of change. Of having to change your life, or maybe even something about yourself. Humans have such strong instincts to fear change because the unfamiliar and unknown can be dangerous. Even today, there are still many cases where these instincts serve us well. Not walking down a dark alley at night, or proceeding cautiously past aggressive people on the street. But climate change is a serious issue that is simply too big to ignore. Rather than focusing so much energy on being afraid that it is real, we should refocus that energy into reminding ourselves of the cost to our children should we do nothing. Personally, there are few things as terrifying in my son's future as this: the prospect of one day having to explain to him how my entire generation failed our children. That we were so scared, we weren't able to change. That the burden of that fear is his generation's to bear, as weather continues to escalate to unimaginable extremes.
The silver lining of this predicament is, without a doubt, our children. They are our future, literally. During two years of volunteering at the San Francisco Zoo, I was amazed time and time again to find that children were full of knowledge where adults were uninformed. So many children are doing things to better their communities and the environment. They are our hope. And perhaps it wouldn't hurt if we were all a little more like them.
Lots of children out there are fans of the show Yo Gabba Gabba, and the #GreenForMuno campaign aims to bring climate change to the forefront. What better advocates could there be for climate change than our children? It gives them the opportunity to be proactive in the world we all share. Watch the video and then learn more at
trueclimatestories.org
!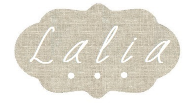 Disclosure: I received no monetary compensation, nor compensation of any other kind, for my thoughts that are expressed above. All opinions expressed are my own, and were in no way influenced by the brand or any other sources. The written content and any photos with the watermark are the property of Found Frolicking, and should not be used or distributed in any way without first receiving permission. If you would like to work with Found Frolicking for a review, giveaway, advertising or promotion of any kind, please email Lalia at found.frolicking@gmail.com.