I'm not going to lie to you. I am probably irrationally ecstatic about this. I'm not a kid anymore. I've felt "all grown up" for a very long time now. It was so long ago, I can't remember when it was that I learned to read, or even when I first heard about (or started watching) "Reading Rainbow". I couldn't really get any use out of this myself. But... my son could. Your children could. And a lot of children other children could, too.
There are a few things I remember loving as a little girl. The Little Mermaid, Where In The World Is Carmen SanDiego, The Magic School Bus, Bill Nye the Science Guy, and Reading Rainbow. Reading Rainbow was the one that I rarely missed when it aired on PBS. From the catchy song that everyone can remember, to the fact-rich content, and engaging host... it was the perfect recipe. I just loved it. There wasn't a single episode where I walked away without learning
something
. I can remember huddling up with my four siblings on the couch to watch it in the mornings. It offered something for each of us, even though we were all 2 years apart, and so my youngest brother was pretty little.
In 2006, Reading Rainbow was canceled after running for nearly 3 decades. With plenty of material to work with, reruns aired until 2009, when it was pulled from the schedule altogether. But it didn't completely stop there. The Reading Rainbow iPad app was launched in 2012, and became the #1 most-downloaded educational app on the iTunes App Store
in 36 hours
.
Now, don't get me wrong. "Screen time" is something every parent needs to put great thought into, and do what they are comfortable with. But it is something that all parents should consciously address. I first used a computer in 2001, as far as I can remember. My interest in the computer was so non-existent that I sat at the computer for a maximum of 4 hours every 3 months, and only to play a computer game by the name of "Monster Hunter." I didn't start to use a computer seriously until about 2003, after using a Mavis Beacon computer program to learn how to type. TV was always a bigger thing for my family, and something I became very disinterested in by the time I was 16, when I realized I had little patience for the brain-washing attempts of the commercials packed into each and every thing aired on TV.
For today's generation of parents. I don't think the question is any longer, "Do we let our children have screen time?" While you can put it off, to a degree, it is inevitable. Technology is becoming more and more integrated into our culture, and I think most people (if not everyone) can see that plainly. Our children will grow up knowing how to use technology, and goodness knows they will eventually excel us in such things. The question now is, "In what ways do we let them interact with technology and make use of their screen time?" There's an endless number of games and other flashy apps that offer little to no value to a young viewer who could better utilize their time elsewhere. So as kids become more and more connected with iPads, desktop and laptop computers, cell phones, and the rest of it... the more we need to address that we need rich content for the apps and other programs our children are exposed to. Children are sponges, eager to learn and absorb. And that's certainly wasted if they spend hours sitting in front of a screen that doesn't offer much.
LeVar Burton has launched
a Kickstarter campaign
to bring the heart and soul of Reading Rainbow to today's generation. How? LeVar Burton aims to bring Reading Rainbow to kids no matter where they want to access it. Their first step is to bring it to computers. To address the issue of 1 in 4 kids growing up in the U.S. illiterate, Reading Rainbow wants to create a version just for classrooms, and offer it to schools on tight budgets
for free
. As of 2011, the United States was the
only
free-market country where the current generation was less well-educated than the previous generation. Something
has
to be done. And you can help.
Check out the Kickstarter campaign and "kick in" by making a donation to help this project become a reality. This idea is already wildly supported. The Kickstarter campaign was only started yesterday morning, and when I viewed it only hours after it had launched, they had only raised $30k of their $1 million goal. Today, they now have almost double their original goal. This doesn't mean it isn't still worth donating. Exceeding their goal allows them to be able to do even more, and help even more kids.
Click here to donate
today.
"Bring Reading Rainbow back for every child, everywhere."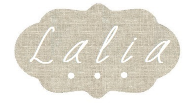 Disclosure: I received no monetary compensation, nor compensation of any other kind, for my thoughts that are expressed above. All opinions expressed are my own, and were in no way influenced by the brand or any other sources. The written content and any photos with the watermark are the property of Found Frolicking, and should not be used or distributed in any way without first receiving permission. If you would like to work with Found Frolicking for a review, giveaway, advertising or promotion of any kind, please email Lalia at found.frolicking@gmail.com.