Matcha. I've talked about it before, and I'll talk about it again! This is a staple in my household... maybe even a borderline obsession. Matcha is green tea leaves ground into a fine powder. I love green tea as it is, but matcha takes it to a whole other level. Somehow it brings out the best flavor, and makes it amazing. You can use matcha to make lattes, smoothies, homemade ice cream, or even for baking.
Discover the many joys of matcha with
Kiss Me Organics
. Their organic matcha powder is culinary quality. I have never been able to find matcha in a store that has the same quality as the matcha used by Jamba Juice or Starbucks. But now I have! The Kiss Me Organics matcha is smooth, creamy, and full of flavor. It's absolutely
amazing
! Matcha has many benefits I knew nothing about until I read about them on the packaging of my Kiss Me Organics matcha when it arrived in the mail. Many people regularly drink green tea to enjoy its health benefits. Matcha has 137x the antioxidants of brewed green tea! This USDA certified organic matcha also boasts many other benefits, such as providing all day energy, improving memory, increasing focus, boosting metabolism, and improving skin health.
This high quality matcha has me so hooked, I've been treating myself to a homemade matcha latte every afternoon. Not sure how to use your matcha? No problem! When you purchase Kiss Me Organics matcha, they email you a free recipe book filled with easy-to-follow instructions on how to make all kinds of goodies with your matcha. In the past, my matcha lattes using matcha from other brands always resulted in a poorly mixed product with little blobs of matcha floating at the top. Not only is that unattractive, but it also results in an uneven taste of the drink. The recipe for the matcha latte was absolutely genius, and provides you with a perfect matcha latte every time.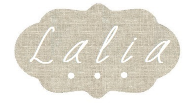 A photo of the Kiss Me Organics matcha.
As you can read on the packaging, there are many perks to drinking matcha!
A close up of the packaging of the Kiss Me Organics matcha.
To store my matcha, I keep it in the vegetable bin at the bottom of my fridge.
As you can see, the Kiss Me Organics matcha bears the USDA certified organic seal!
A look at the incredible Kiss Me Organics matcha.
A homemade matcha latte using the Kiss Me Organics matcha! All I can say is: YUM!
Disclosure: This product was received by myself free of charge, in exchange for an honest review. I received no monetary compensation for my thoughts that are expressed above. All opinions expressed are my own, and were in no way influenced by the brand or any other sources. The review and all photos with the watermark are the property of Found Frolicking, and should not be used or distributed in any way without first receiving permission. If you would like to work with Found Frolicking for a review or giveaway, please email Lalia at found.frolicking@gmail.com.