Hosted by:
Sponsored by:
I love cloth diapers! It sounds kind of weird, and two years ago it is definitely a sentence I never would have seen myself ever saying. Yet here I am. Sustainable, economical, and completely safe for baby, I couldn't imagine myself doing things any other way. I'm also never shy about admitting that I
love
the brand bumGenius. My entire stash of cloth diapers are exclusively bumGenius. The fit on Baby E is fantastic, and the designs are to die for. The fact that they are made in the US is a huge, huge bonus.
If you follow my Facebook page, you'll remember I asked YOU what you'd like to see given away. Well... the day has finally come, and the giveaway is here! Anyone familiar with the world of cloth diapers has heard the name bumGenius and knows how extremely popular they are. So for the giveaway, I have brought you the most popular bumGenius print in the most popular style.
This giveaway is part of the Great Canadian Cloth Diaper Hop, which means that myself and many other amazing Canadian bloggers have teamed up to each offer you our own individual giveaways. Each giveaway was hand-picked by the blog it is hosted by, and worth a minimum value of $20. So once you enter, be sure to "hop" on over to check out all of the other great cloth diaper giveaways located in the linky! You also won't want to miss the grand prize being given away by the Great Canadian Cloth Diaper Hop event host.
I want to take a moment to give a big thank you to
Bosom Babies
for partnering up with me to offer this amazing giveaway! They are my favorite baby boutique in Edmonton, and I find myself discovering amazing products every single time I visit (and I visit a lot!). So if you are an Edmonton local, I highly recommend it!
As a giveaway in the Great Canadian Cloth Diaper Hop, this giveaway is only open to residents of Canada. Get those entries in now! Good luck! If you are one of my US readers: Although you can't enter this giveaway, I do have a cloth diaper giveaway coming up shortly that is just for you!
Please take a moment to support my blog as it will help allow me to continue bringing you amazing giveaways. Follow me on all social media channels that you have to make sure you don't miss great giveaways like this one. If you have Google Plus, please
follow me on G+ here
.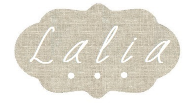 Disclosure: I received no monetary compensation for my thoughts that are expressed above, or for posting or promoting any of the above content. The written content and all photos with the watermark are the property of Found Frolicking, and should not be used or distributed in any way without first receiving permission. If you would like to work with Found Frolicking for a review or giveaway, please email Lalia at found.frolicking@gmail.com.
Fine Print for Giveaway: Giveaway open to individuals 18+ who are residents of Canada. Entries are limited to one person per household. Giveaway begins April 14th at 10 pm MST, and ends April 29th at 11:59 pm MST. The winner of the giveaway will be chosen at random through Giveaway Tool's Random.org. Winner will be notified via email, and first name and last name's first initial will be announced on the Found Frolicking blog. Please make sure your email address is correct when entered, so that you can be reached if you win. The winner will have 48 hours to respond to the email sent out to them, and should a response not be received within that time, the prizes are forfeited. Please follow the instructions for each entry, as you have to have done what was instructed for your entry to count. All entries will be verified. Cloth Diaper Contests & Giveaways and the Great Canadian Cloth Diaper Hop participating bloggers (including Found Frolicking) are not responsible for sponsors who do not fulfill prize obligations. Void where prohibited. Entering using the Giveaway Tools form means you agree to the above terms. Thank you.
The Great Canadian Cloth Diaper Hop is hosted by Cloth Diaper Contests & Giveaways and runs from April 14th - April 29th