"Green your life and your wallet.

Did you know that wool dryer balls work like magic to keep your laundry fluffy, without coating your clothes in animal fat that store-bought dryer sheets leave behind? They're simple to make and a fun craft project for kids, too. And did you know 7 million trees are cut down annually for the paper cups your coffee is served in? Recycle a jelly container from home and you will save an entire forest while getting lots of compliments on your coffee jar.

Top eco-blogger and new parent Madeleine Somerville has gathered completely original ideas on how to save money and the planet, and have fun in the process, in "All You Need Is Less." Learn how to create and not just consume! This guide to the guilt-free green life is packed with dozens of DIY ideas from shampoo and eco-cleaners, worm compost your garden will love, yummy recipes and even homemade holiday gifts and decor. You'll wonder how you ever lived without this book!"
All of this can be read on the back of the book, and is certainly a great summary of its contents."All You Need Is Less" does not waste time, and is as humorous as it is informative right from the start. No beating around the bush here! Madeleine gets straight down to business. The matter-of-fact but nonjudgmental nature of this book is sure to appeal to any budding "crunchy" person looking to make their lifestyle more "green." You will not find any---as she puts it---eco-shaming in this book. Only easy and creative tips to help make your life a little more earth-friendly, without becoming an eco-holic in the process (I just made up that word myself, thank you very much).
Since watching a little cartoon on PBS between commercials while I was watching Sesame Street (it was a
very long time ago
, just in case you were wondering)---which showed a fish in a lake with less and less water as a child left the sink on in the bathroom while brushing their teeth... a light bulb went off on my head that's just gotten brighter over the years. From starting my family on recycling, to taking a shine to locally made products, I've come a long way since I was the little girl in front of the TV watching PBS. But I've always laughed about the fact that a lot of people that could be viewed as "eco extremists" by the general public would never view me as a "hippie." I don't have dreadlocks, I've never smoked or had a single drink in my life, and I have only ever given up showers for a few days when Baby E was an uncooperative newborn. I also don't wear sandals made from cork, or sport t-shirts with environmental messages. I consider myself to be just a regular person, but with a concern for the planet that I share with my current generation, and that we are responsible for until handed over to our children.
Back to the book. Unlike many experiments or lifestyles that will be too extreme and impractical for the average reader, "All You Need Is Less" is written for the average person. It's witty and light-hearted, and only offers tips and ideas to make your life more eco-friendly without changing every facet of your life. Instead these tips and tricks are ways to incorporate green living into your day-to-day life effortlessly (or, well, pretty close). Something that will appeal to many is that it's written a lot like a well-written fiction novel, with a style that makes it easy to sit down and read cover-to-cover. There are a lot of eco-friendly books written in a very dry manner that make them hard to take more than a page at a time. So the writing style of Madeleine Somerville is like a breathe of fresh air. I found myself reading through the first chapter completely absorbed in it! I am still reading the book, and am enjoying every minute of it. I would definitely recommend this to anyone new to the green scene, or even someone who's been trying to live an earth-friendly lifestyle for many years like myself, but could always use a few new tips and tricks.
To pick up a copy today, you can conveniently
order it from Amazon.com
! If you would like to learn more about the author, go to Madeleine Somerville's
website
.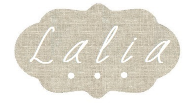 Disclosure: A copy of this book was received by myself free of charge, in exchange for an honest review. I received no monetary compensation for my thoughts that are expressed above, nor was I required to make a commitment to write about the book positively. All opinions expressed are my own, and were in no way influenced by the brand or any other sources. The review and all photos with the watermark are the property of Found Frolicking, and should not be used or distributed in any way without first receiving permission. If you would like to work with Found Frolicking for a review or giveaway, please email Lalia at found.frolicking@gmail.com.