Disclosure: I received free product in order to facilitate this review. I did not receive any monetary or other type of compensation. A full disclosure can be found at the end of this review.
Our surroundings are so important, because the atmosphere we live and breathe has such an affect on us. With that in mind, it's easy to see why so many people put a lot of thought and care into the design and atmosphere of our living space. And, of course, put equal thought into the nursery or bedrooms our children live in.
Before becoming a parent, I was quite the perfectionist. Over the first three years of marriage to my husband, I learned to let go a little bit. I'll admit I was particular enough to notice when something was just a little off, such as being moved an inch away from its proper place. In hindsight, it was like training. For being a parent. Baby E came along, and it felt like most of the inner perfectionist that still remained went flying out the window. There isn't anything like being dead beat tired to make you realize nothing is more important than sleep.
Nothing
. Suddenly all the things I had always taken care to put away and keep things tired didn't matter. Anything and everything was strewn about on any available surface to save precious moments that could be better spent catching up on rest. But then of course from time to time, I'd look around and it would hit me like a brick wall. The place was
a mess
. Had there been a natural disaster that had barreled through the center of our home when I hadn't been looking?
I have since come to the conclusion that there is no such thing as too many places to store things. Whether they are drawers, closets, Rubbermaid bins, toy boxes, shelves, or coat racks... the more places one has to easily keep things in order, the better!
Allow me to introduce you to
Paul Coconut
. A brand of
Six Point Un
, Paul Coconut designs unique, quality wall hooks to add to your baby's nursery or child's room. Meet
Steeve
,
Jimmy
,
Alfred
, and
Guy
---the adorable gang that make up the Paul Coconut wall hook collection!
Not just for a kids room, these diverse wall hooks can be used for a wide range of purposes, from hanging bath towels on, to using for tools, oven mitts, coats, purses, and more. They are available at the affordable price of $15 each! Each hook requires only two screws to install, and the screws are very thick giving them strength to support a considerable amount of weight. My husband and I were both pleased with installation, which only took a few moments with his electric drill.
As I'm sure many parents can relate, my diaper bag is quite possibly heavier than my very heavy toddler. I have taken to storing my diaper bag on "Guy" in our hallway, and let me tell you, unlike my coat rack, Guy does not get bent out of shape (literally) about it. And unlike my husband, Alfred is always
happy
to hold shopping bags! We couldn't be happier with the flexibility and functionality of these beautiful wall hooks. They are a lovely addition to our home! I hope to see new Paul Coconut products in the future---perhaps some new characters and different size options!
You can purchase the whole gang from the
Paul Coconut website
. You can also follow them
on Twitter
, and find them on
their Facebook page
!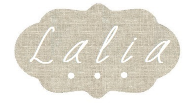 The Paul Coconut collection, brand new in the packaging!
The Paul Coconut removed from the packaging, and ready to get to work.
Close up of "Guy."
Close up of "Steeve."
Close up of "Alfred."
Close up of "Jimmy."
"Guy" put to work here holding the mail!
"Jimmy" holding Baby E's bath time supplies.
"Steeve" holding Baby E's hat until he's ready to head out the door.
"Alfred" is so polite, he never says no when you ask him to hold your bag(s)!
Disclosure: These products were received by myself free of charge, in exchange for an honest review. I received no monetary compensation for my thoughts that are expressed above. All opinions expressed are my own, and were in no way influenced by the brand or any other sources. The review and all photos with the watermark are the property of Found Frolicking, and should not be used or distributed in any way without first receiving permission. If you would like to work with Found Frolicking for a review or giveaway, please email Lalia at found.frolicking@gmail.com.