I don't know about you, but as soon as I had Baby E I was concerned about the kind of products---from clothing to lotion---that were coming into contact with that delicate, sensitive baby skin!
KicKee Pants
offers bamboo blend clothing from newborns to children. It's luxuriously soft, and sustainable, too! Bamboo is naturally antibacterial, and replenishes very quickly, making it an eco-friendly source for all kinds of things, including fabric. No itchy fibers to irritate soft baby skin here! KicKee Pants is family run, and family oriented. They began on the idea that childrens' clothing should celebrate innocence, and that children should not feel restricted by their clothing. KicKee Pants was born, and their lightweight, breathable textiles certainly stay true to that original idea.
For review, I received the KicKee Pants
Meadow Tractor Double Layer Tee
. Upon my first impression, I wasn't completely in love with the design. But over time, it has grown on me and now I love it. Furthermore, my husband, J, absolutely
loves
it. He comments on how "awesome" the tee is
every time
Baby E is wearing it. So KicKee Pants has Dad Approval, which is no small feat! The fabric is so silky smooth, I really wish they would expand into a line for adults! I sized up on the tee, and so in the pictures Baby E is wearing a full size larger than he is currently at, but although a little loose, I think it still looks fantastic. I am so happy to have discovered this brand, and it's edging out Gymboree as my new favorite brand for clothing! I foresee a whole lot of KicKee Pants taking over Baby E's wardrobe.
Want to take a look at the line of KicKee Pants? You can do so by going to
their website
. Be sure to also "like" them
on Facebook
, and follow them
on Twitter
.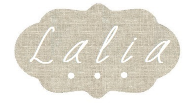 The KicKee Pants Double Layer Tee in "Meadow Tractor"
An angle on the KicKee Pants Double Layer Tee.
Close up of the design on the front of the KicKee Pants tee.
The unique bamboo tag of the KicKee Pants brand.
Baby E wearing his KicKee Pants tee for the first time.
The soft and flexible fabric allows Baby E to move freely.
Another picture of Baby E wearing the KicKee Pants tee.
Baby E loves wearing KicKee Pants!
Disclosure: This product was received by myself free of charge, in exchange for an honest review. I received no monetary compensation for my thoughts that are expressed above. All opinions expressed are my own, and were in no way influenced by the brand or any other sources. The review and all photos with the watermark are the property of Found Frolicking, and should not be used or distributed in any way without first receiving permission. If you would like to work with Found Frolicking for a review or giveaway, please email Lalia at found.frolicking@gmail.com.