Today's topic is not one that's easy for anyone to hear about, or discuss. But it is very real, and very necessary to do so. Like any of the ugly things in life, not talking about them doesn't make them go away. In fact, it seems to make things worse. Dirt swept under the rug doesn't vanish, after all! Human exploitation in any way, shape, or form is not okay. Child sex trafficking in particular is a nightmare for any parent to think about. No decent human being would ever wish it on their own children, or any other child. But it is something that can be found, hidden in the shadows, around the world. Even in North America. There are many ways that children find themselves victims of sex trafficking, and it is all too easy for them to fall into it in poor regions around the world.
B.A.N.K is an organization that works with a Canadian charity,
Ratanak International
, to rescue and rehabilitate child sex trafficking victims in Cambodia. Why Cambodia? You can find out how and why Brian McConaghy started Ratanak International
by clicking here
. Over the years, Ratanak International has received
numerous award and recognition
for their efforts in Cambodia.
To raise money and awareness, Ratanak International has a wonderful event that they would love for you to be a part of. The
Buy Art, Not Kids
auction aims to celebrate the connection between art and its call-to-action by showcasing art that inspires. Art has had the ability to stir emotion, tell a story, and send a message for as long as it has existed. Through this inspiring art, B.A.N.K. hopes to inspire change. Change that will make a difference for the children it helps.
Shine light on a topic that lurks in the shadows, affecting children every day. Attend the Buy Art, Not Kids auction on April 4th, 2014 in Toronto, Ontario.
Buy a ticket
today! Tickets are only $75, and you will be able to enjoy sumptuous food, wine, the art, and more! Not able to attend? You can still make a difference by
donating today
. If you do not have funds to be able to donate, share this post and information about Ratanak International with your friends, family, and more. Share this information on Facebook, Twitter, and any other social media outlets where people can be informed about this topic. You can find a list of all the ways to help Ratanak International on their
"Take Action" page
. Together, we can make a difference. Thank you.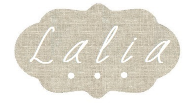 Disclosure: No product or compensation of any kind was received by Found Frolicking in exchange for sharing this content. All opinions expressed are her own. Any photographs featuring a watermark are the property of Found Frolicking. If you would like to work with Found Frolicking for a review, giveaway, or for some other type of project please email Lalia at found.frolicking@gmail.com.