Having even five minutes to yourself seems hard to come by as a parent. Forget the days where you could sit down and read a book, watch a movie, or do anything else leisurely. Chances are, it's hard to find even a moment to use the bathroom in peace, what to speak of getting chores or errands done.
It takes some trial and error, but I eventually found the tools to help me get a moment or two to myself.
Meet the Oball Obounce Activity Center. This colorful and very interactive activity center features 15+ activities! I love the vibrant colors, and the intelligent design of this activity center. It is rated for babies 4 months and over, and certainly offers toys that can be appreciated and enjoyed by infants and young toddlers. The three different height adjustments allow your little one to enjoy the product into toddlerhood, just like Baby E!
I have previous experience with exersaucers and jumperoos. I wasn't sure what to expect from the Oball Obounce Activity Center initially, since we never had much luck with either exersaucers or jumperoos. One thing I noticed is that more and more of these types of products on the market feature toys where each requires batteries. While I think things that make noise or flash lights are great, I don't personally think that's what the entire unit should comprise of! The Oball Obounce Activity Center has two toy activities that require batteries, but the rest do not. There is a well-balanced variety in the toys offered, something that gives your little one plenty to explore and play with.
Baby E was quite taken with the Oball Obounce Activity Center as soon as the parts were out of the box! The bright, fun colors attracted him before it was even put together. Assembly was simple and easy, which is a big bonus, as any parent who's assembled baby products with lots of little parts would know. It's very light, which is another bonus for me, since it makes it very easy to move around the house as needed. Once it was ready to go, Baby E was excited to be placed into it, and sat there happily for half an hour without making any squeals of protest. He seemed to enjoy interacting with each toy on the activity center. This is amazing for Baby E, who would sit for no longer than 5 minutes in either an exersaucer or jumperoo in the past! He has continued to enjoy using the Oball Obounce Activity Center on almost a daily basis. His favorite toys at the moment are the spinning push toy, and the toy with musical buttons. I would certainly recommend this to any parents currently looking at exersaucers, activity tables, and jumperoos. It is definitely top-of-the-line!
See the Oball Obounce Activity Center in action right here in the video review.
For more information about the Oball and their products, please go to
the Kids II website
. To learn more about the Oball Obounce Activity Center specifically, please
click here
. You can find the Oball Obounce Activity Center on the Toys R Us website, or look for it in your local Toys R Us store! You can find Kids II on
their Facebook page
,
follow them on Twitter
, and follow
their Pinterest boards
.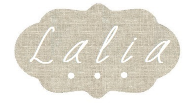 A view from above the Oball Obounce Activity Center.
Baby E in the Oball Obounce Activity Center first thing in the morning!
The unit that lights up and makes music is one of Baby E's favorite activities!
A view showing how close all of the toys are to your child on the Oball Obounce Activity Center.
Baby E spinning the Oball toy that lights up underneath!
Showing the Oball Obounce Activity Center from the opposite side, including the snack space.
A close up look at the spinning toy.
A closer look at the adjustable base of the Oball Obounce Activity Center.
Baby E playing with the spinning toy!
Baby E interacting with the adorable lion toy on the Oball Obounce Activity Center!
Disclosure: This product was received by myself free of charge, in exchange for an honest review. I received no monetary compensation for my thoughts that are expressed above. All opinions expressed are my own, and were in no way influenced by the brand or any other sources. The review and all photos with the watermark are the property of Found Frolicking, and should not be used or distributed in any way without first receiving permission. If you would like to work with Found Frolicking for a review or giveaway, please email Lalia at found.frolicking@gmail.com.