Not everyone is fortunate enough to be financially stable enough to buy all the things needed for a new baby. Nor is everyone is fortunate enough to have a baby shower, either. I fell under both categories when I was pregnant with Baby E. Finances were not the best since my husband was trying to catch up after taking a college program for a season, and we had student loans from that to pay off, to boot. I have been in Canada for nearly 5 years, but I have a very small circle of friends, and I don't see them all that often. Most of my amazing friends are back in California. My best friend from back home is so sweet that she sent a gift all the way from California for Baby E. I also received a beautiful handmade cross-stitch from a friend here. That was the extent of gifts.
The other day I was thinking about this, and I remembered how we were not fully prepared by the time Baby E decided to make his appearance in the world. One of those things that make me feel silly now, is that it didn't occur to me to get a baby carrier. Honestly, I thought I could do without it. Well, after just a week of having a newborn who could only sleep when rocking in his swing (with the music playing!), or when he was held... I caved. I needed a carrier. Bad. So my lovely mother purchased me a Moby Wrap. It made a difference immediately. There were a bunch of other essentials that had never occurred to me, or that I thought I could do without. A lot of them are right here, saving you the time and headache of all the research I did. I want one lucky mother and her baby to win this prize package, filled with amazing goodies. All of which are loved by many parents and their little ones, and that were tried-and-true for us!
Need to know what's amazing about all of these brands? We've got you covered. Read below for details on each brand and product!
Moby Wrap
Just a little research online, or even asking other parents, and you will hear many singing praises about the
Moby Wrap
. The Moby is perfect for newborns, as the stretchy fabric hugs baby close to you perfectly, bringing the little baby comfort. After all, they get pretty used to things being snug when they are still in your belly! If not for the Moby Wrap, I wouldn't have been able to get anything done around the house, ever. He would sleep for really long periods of time, and be peaceful and quiet even when awake in the Moby. But he would only sleep for 20 minutes anywhere else (and let me tell you, 20 minute seems like only enough time to start something when you're running off of hardly any REM sleep). My Moby Wrap was used constantly until my son was about 4 months old, at which point he was ready to be upgraded to a soft-structured carrier. Worth every penny.
Bravado Designs
Loved by many,
Bravado
has a variety of maternity/nursing bras in a wide range of sizes. Their large variety of different bra styles, colors, and sizes going up to an L/M cup means there's something for just about everybody! Their latest style is the
Essential Embrace
nursing bra, featuring revolutionary fabric providing you with a great shape and one-of-a-kind comfort. Supportive, yet surprisingly lightweight, it isn't hard to see why they would call this the
Essential
Embrace! The fabric is breathable, smooth, and wire-free. Unlike a lot of bras without a wire, the Essential Embrace is so supportive it is even available in an L/M cup. The Essential Embrace nursing bra is available in three color options: white with orchid piping, chai with almond piping, and black with purple piping. Visit the
Bravado Designs website
to order one today!
Sweet Jane Clothing
From their top-selling
Fox Onesie
, to their
Magpie dress
, to their
Personalized Children's Sweater
, these vintage-inspired childrens' apparel items are sure to impress. They are very unique, fun, and are amazing quality. It's always sad to find adorable clothes for your little one, only for the design to be covered up by the waist of their pants. The fox on the onesie is perfectly placed so that it will look like the fox is sitting on the waistband! If you can't wait to get your hands on one, you can order one from the
Sweet Jane Clothing Etsy shop
. You can also see pictures of the Fox Onesie and
read my review of Sweet Jane Clothing
of it!
Momzelle
Sometimes it can seem like finding cute, flattering, high-quality pregnancy and nursing apparel is a challenge. But it doesn't have to be. Let me introduce you to Momzelle. Unlike your regular clothing, and even other maternity/nursing apparel on the market, Momzelle flatters your figure and doesn't lose its shape! Nursing in public is easy and discreet when using a Momzelle top or dress. The fabric has plenty of give, allowing it to retain its shape no matter how long you've been wearing it. A few of their noteworthy items are the
Draped Tank Top
,
Rosemary Tank Top
, and the
Jolie Dress
! Check out all of this and more on the
Momzelle website
. You can also
read the review on Found Frolicking
of the Momzelle Criss-Cross Nursing Tank!
Bamboobies
It's become pretty common knowledge by now that bamboo is a fantastic material for fabric, making things durable and silk soft. Its natural antibacterial properties, and its ability to absorb moisture well make it perfect for nursing pads. Look no further than Bamboobies if you want nursing pads that make sense. As if the unique and adorable heart shape didn't already give you enough to love,
Bamboobies nursing pads
are very thin, allowing them to hide perfectly under your clothing. It won't be obvious to anyone that you're using them, which is exactly what you want! There are plenty of other goodies that can be found at Bamboobies, too! For example, their
Chic Nursing Shawl
is fashionable, flexible, and folds up like a dream so it doesn't take up too much precious diaper bag space. You can place an order or learn more about all of their products on the
Bamboobies website
or
Amazon
.
Peek Away
Nursing on the go is not without its challenges. Especially with a newborn, infant, or young toddler, there are so many things that need to be packed into your diaper bag. It seems like there's a need for more things in your diaper bag than there is room for them all to go! Peek Away offers the
4-in-1 Essentials Nursing Kit
, which features a nursing pillow, nursing cover, changing pad, and diaper clutch all in one convenient little package that's ready to go with you on-the-go! It's a wonderful product to keep in the car, carry around in the stroller, or taken on short trips where you don't need to carry around enough stuff that you should consider calling yourself Mary Poppins. Get free shipping via Amazon for a
Peek Away 4-in-1 Nursing Kit
.
Boubeads
Say goodbye to having your hair pulled, face poked, and earrings tugged at! Boubeads to the rescue! These Canadian-made nursing necklaces use hand-dyed wood beads that are made in the US to create beautiful and functional nursing jewelry. What is a nursing necklace? Not to be mistaken with a teething necklace, a nursing necklace is designed to keep baby focused while breastfeeding. Whether your baby's hands get adventurous while nursing, or your little one gets distracted and constantly unlatches to look at their surroundings, Boubeads keep your little one busy. These nursing necklaces are available in a
single-strand
,
double-strand
, and
triple-strand
. Their
Infinity necklaces
are also beauties. They are so gorgeous, you may find yourself wearing them long after you're no longer nursing your children! You can order a Boubeads nursing necklace on the
Boubeads Etsy shop
. You can also read the
Boubeads nursing necklace review on Found Frolicking
.
Belly Bandit
Have you heard of the Belly Bandit? If you haven't, you SHOULD have! If you have, but you have no experience with it, you might be wondering: does it work? Yes, it actually does. It is recommended to start wearing the Belly Bandit immediately following delivery of your baby. It immediately goes to work shrinking and tightening the lose skin of your post-baby belly. A lot of moms, including mamas who have had c-sections, find the support the Belly Bandit offers very comforting. The Belly Bandit comes in six lovely styles:
the Belly Bandit Original
,
Bamboo
,
Couture
,
B.F.F.
,
Organic by Rosie Pope
, and
Couture Black Lace Print
. If you're interested in finding out more about their products, you can go to the
Belly Bandit website
and if you cannot wait, check out
Amazon
for all their styles and super quick shipping!
Juppy
The Juppy Momentum is a baby walker designed to help babies become toddlers by giving them comfortable support that is safe by supporting the child through their trunk. It is designed to involve the parent to participate in the learning of walking, without putting the child in danger of those scary rolling walker toys, while helping to maintain the parent's posture while helping their child learn to walk. Check out Ramblings of Mama's review on the Juppy Momentum, from both a parent and a Pediatric Occupational Therapist's perspective.
Earth Mama Angel Baby
Using only the best natural and organic ingredients, Earth Mama Angel Baby has a wide range of products designed for a mama and her baby. If you're expecting,
Natural Stretch Oil
, Organic
Morning Wellness Tea
, and the
Pregnancy Essentials Bundle
are all some of the products designed just for you. After your little one is born,
Postpartum Bath Herbs
,
Happy Mama Spray
, and the
Natural Nipple Butter
are a few must-have items. There is also a lot of fantastic products for babies, such as the
Angel Baby Lotion
, and
Angel Baby Bottom Balm
. Earth Mama Angel Baby products are hospital recommended, clinically tested, free of toxins, and USDA certified organic. What's not to love? You can find the full line of products on the
Earth Mama Angel Baby® website
.
Brooklyn Grace Designs
Although it may seem like a simple thing, I found out when I had Baby E that even baby towels require some research to find something good! We picked up a simple, economical infant towel at Babies R Us, and I already disliked it after the first use. The material was so thin, it never did the job. Baby E would soak right through the towel, and all over me. So the towel would be drenched, and I would be too. I started using one of my own full-sized towels in addition to Baby E's baby towel to dry him off at bath time. But the absurdity of it was not lost on me, and I soon was on the hunt for something better. There are a few great towel options I've come by, and one of my favorite brands is Brooklyn Grace Designs. They make gorgeous blankets, and both infant and toddler hooded bath towels. I find they are the perfect size, and very absorbent. The adorable design and soft fabric on the hood are a huge bonus! You can either purchase one of the many beautiful towels available for purchase, or request a custom design. They are very reasonably priced, and make a great baby shower gift, or a purchase for your little one. You can find their infant and toddler hooded towels, and all of their other fabulous products on the
Brooklyn Grace Designs Etsy shop
. So be sure to check it out!
As you all know, I am so thrilled to finally bring you this giveaway! I have been working on putting this together for you all for months, and it was so hard not to tell you all about it until now. As it worked out, it finally came together in time to celebrate my 1 year anniversary of blogging! Hurrah! Please take a moment to read the disclosure and fine print for the giveaway below, and then enter to win using the Giveaway Tools form below! Good luck!!!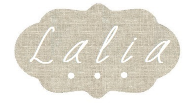 Disclosure: Products in exchange for may have been received by Found Frolicking in exchange for review. All opinions expressed are her own. Event images are the property of Found Frolicking. If you would like to work with Found Frolicking for a review or giveaway, please email Lalia at found.frolicking@gmail.com.
Fine Print for Giveaway: Giveaway open to individuals 18+ who are residents of the 48 states of the contiguous US. Entries are limited to one person per household. Giveaway begins March 3rd at 12 am MST, and ends April 2nd at 11:59 pm MST. The winner of the giveaway will be chosen at random through Giveaway Tool's Random.org. Winner will be notified via email, and first name and last name's first initial will be announced on the Found Frolicking blog. Please make sure your email address is correct when entered, so that you can be reached if you win. The winner will have 48 hours to respond to the email sent out to them, and should a response not be received within that time, the prizes are forfeited. Please follow the instructions for each entry, as you have to have done what was instructed for your entry to count. All entries will be verified. Found Frolicking is in no way responsible for prize shipment, but will work with the sponsors in all ways possible to ensure the winner receives their prizes. Void where prohibited. Entering using the Giveaway Tools form means you agree to the above terms. Thank you.