Like most of the population, I grew up with regular Teflon non-stick pots and pans in the household. It was not something I ever thought about, or paid any attention to. It was only about 10 years ago my mother noticed a conversation was growing with safety concerns over the chemicals in non-stick cookware. It wasn't long before she abandoned all of the Teflon non-stick pots and pans in our household, opting for stainless steel cookware instead. Although this got rid of the safety concerns, it became immediately apparent that it wasn't the perfect solution. It was so easy for food to stick to the pan. Depending on what it was, this could completely ruin the meal. If it didn't, it still wasn't fun to have a small amount of food stuck to the bottom of the pan, burning as the rest of the food cooked. Yuck!
When I moved to Canada in 2009, I was using an eco-friendly non-stick cooking set that my husband had purchased from Walmart long before I moved here. It wasn't perfect, but overall did the job, so we didn't discuss replacing them at any point. Last year, the cookware was finally showing signs that it was time for it to be replaced (like one of the handles falling off while I was carrying it to the countertop, for example!). I was dreading finding new pots and pans, because, as with many things on the market in this day and age, there are a lot of products available, and yet not many that perform well. We jumped at the opportunity to get some brand name eco-friendly non-stick pans locally during a sale. The first few uses worked like a dream, and then it started to go downhill. The material is very temperamental, needing to reach just the right temperature for the right amount of time prior to putting anything on it. The slightest miscalculation, and the end result is something... well, let's just say the
opposite
of non-stick.
A few months ago, I was told by a friend about a great brand of safe, eco-friendly non-stick pans, called
Ozeri
. I had my doubts, but was also intrigued enough to try it, still on the search for the perfect product. Ozeri is the manufacturer or many household products such as kitchen scales, fans, blood pressure monitors, and so much more! Ozeri Stone Earth pans use a German-made ceramic non-stick coating that is eco-friendly, and free of all the scary toxins found in regular non-stick material, particularly PFOA. Their price-point also makes them affordable for the average household! But the question remains... are Ozeri Stone Earth pans truly non-stick?
I received a Ozeri Stone Earth 10" frying pan for review. I'll confess the pattern of the interior wasn't to die for, as it reminds me of enamel camping kitchenware supplies. But, with nothing else to lose, I was ready to put it to the test. With pancakes. I held my breath a little bit when I put the batter onto the pan, being so accustomed now to having them stick to my other pan and tear up as I try to pry it off of the pan surface. However, the Ozeri Stone Earth pan does not disappoint! It was easy, effortless, and I could not spot a single morsel of food stuck to the pan surface. My husband oohed and aahed over the pan the very next morning as he fried eggs for breakfast in the Ozeri pan. I have made stir-fry, sauteed veggies, cooked burgers, fried potatoes, and so many other things in this pan. I have never had an issue. Despite months of use, and occasionally scrubbing at the surface with a brush to clean it, my Ozeri Stone Earth frying pan still doesn't have a single scratch. The Ozeri pans come with a fantastic felt piece that you place inside the pan, so that you can stack other pots or pans on top of your Ozeri pan without ever worrying about scratching the surface.
The Ozeri Stone Earth frying pan has become our favorite pan in the house. It's gotten to the point where my husband and I almost argue over who gets to use it if we're both cooking different things at the same time! The only qualm I have with these pans, is that I feel a better quality handle would really take them to the next level. The pan handle, although completely cosmetic, does cheapen the look of the pan a little. We will certainly be purchasing more Ozeri pans in the very near future! I'm really hoping Ozeri expands the line so that I can buy all kinds of cookware from them.
To look through all the products made by Ozeri, you can find them
on their website
. To purchase the Ozeri Stone Earth 10" Frying Pan, you can do so
here on Amazon.com
! To get updates on new products, "like" Ozeri on
their Facebook page
, and follow their
boards on Pinterest
.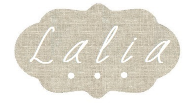 The Ozeri 10" Earth Stone Pan straight out of the box!
The Ozeri 10" Earth Stone Pan in its packaging.
A look at the Ozeri 10" Earth Stone Pan with the sticker removed.
A close-up of the Ozeri pan, showing the interior and how the handle is fastened on the inside.
A look at the handle on the 10" Ozeri Stone Earth Pan.
The gorgeous bottom of the 10" Ozeri Stone Earth Pan!
Disclosure: This product was received by myself free of charge, in exchange for an honest review. I received no monetary compensation for my thoughts that are expressed above. All opinions expressed are my own, and were in no way influenced by the brand or any other sources. The review and all photos with the watermark are the property of Found Frolicking, and should not be used or distributed in any way without first receiving permission. If you would like to work with Found Frolicking for a review or giveaway, please email Lalia at found.frolicking@gmail.com.