Available through Rhoost books, "
We Love Nature
" is a keepsake journal written by Stacy Tornio and Ken Keffer. Their book "
The Kids' Outdoor Adventure Book
" received the incredible National Outdoor Book of the Year Award. Well, they're at it again! They've teamed up once again to bring you "We Love Nature."
"We Love Nature" is 144 pages of fun for the whole family. It features 52 fun family activities to encourage you to get outdoors, make amazing memories, and allow you a place to write them all down in one place. It presents a wonderful opportunity for the whole family to participate in carefully observing the beautiful world around them on their adventures. Everyone can contribute to writing down their thoughts from each adventure, then continue to enjoy those memories for years to come! It is so important to instill in our children at a young age the appreciation for nature, something that they can benefit from for their entire lives.
Although I spent the majority of my life in the city, there were a few years where my family lived in the mountains. My exposure to the nature that was in
our very backyard
was an amazing experience for me. I have memories of putting on oversized rain boots to walk into our pond, and try to spot all of the critters that lived in there with the thriving tadpoles. To this day, I still love the outdoors, and jump at any opportunity to experience nature---whether it's a visit to the park, trip to the beach, a family hike, or a camping trip. It is
all
important! The "We Love Nature" keepsake journal will help me find new opportunities to explore new things with my son, and hopefully pass down my love of nature to him!
For more information about Stacy Tornio and Ken Keffer, visit their website, Destination Nature, by
clicking here
. You can also purchase "We Love Nature" for only $16.95
directly from Rhoost Books
, or
purchase it on Amazon.com
(
this is my affiliate link
)!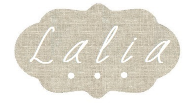 Disclosure: This product was received by myself free of charge, in exchange for an honest review. I received no monetary compensation for my thoughts that are expressed above. All opinions expressed are my own, and were in no way influenced by the brand or any other sources. The review and all photos with the watermark are the property of Found Frolicking, and should not be used or distributed in any way without first receiving permission.