Underwear is something that some a very picky about, and some just aren't. At the end of the day, we all want something that gets the job done. Before the age of 16, all of my underwear came from Target (in my younger years), and Macy's (once I hit my teens). But one day, I was going shopping in downtown San Francisco, and I asked my mom if we could go into a certain very popular lingerie store that I won't name. That's right. My mom was with me.
One visit was all it took to see that underwear could be something other than, what I always thought of, as a sack to cover your bum. They could be pretty, lacy, oh-so-soft, and
fun to wear
. I abandoned my earlier sources for underwear and bras, and from that day on I purchased them all from this one store. Funny thing is, my mom converted, too! Whenever a semi-annual sale popped up, we'd pick up all kinds of goodies. It actually became a fun thing we'd do together.
However, sadly, like many companies and brands in the past... it seems to be going the way of the dinosaurs. They are still a huge, very popular brand. But their quality is declining each year, and I've found a list of things wrong with each piece of underwear I've bought there. They're itchy, discolor, don't sit right, don't provide coverage where you need it, and are guaranteed to fall apart within two years. But without being aware of other options out there, I continued buying from them.
Then I found
Knix Wear
. If you want underwear that works so that you don't have to, look no further. Absorbent and sweat resistant, Knix Wear designs high-quality underwear. Knix Wear has set out to provide women with just what they need. The FreshFix Technology™ eliminates odor, so you can wear what you want, when you want, worry-free!
Seamless
,
athletic
, and
lace
are their three main categories. Full figured women will also be happy to hear they have
curvy
options just for you!
I was eager to try out Knix Wear, and received one pair for review. I went with the
Lace Knixy Boyshort
in "Nude." I love, love,
love
lace, even though it is delicate and so kind of high maintenance. I was immediately impressed by the lace. I have never seen any lace pattern quite like it. I noticed right away that it seemed to be a very high-quality lace, but considering my experience with lace in the last four years or so, I wasn't very optimistic.
Fast forwarding five months, I have worn my Knixy Boyshorts a lot, and they have become my favorite pair of underwear. I generally always opt for thongs, as I like to avoid anything my husband may be able to categorize as "granny panties," but the Knixy Boyshorts look amazing not just by themselves, but when being worn. I also find they are smooth, do not show through clothes, and are not itchy or uncomfortable. Furthermore, the lace is still in perfect condition, and I mean perfect. Not a single rip, tear, or hole anywhere. I grab for them first every time I've done a load of laundry. The only improvement I can see for Knix Wear going forward, is that it would be nice if the gusset were a little softer and a little leaner, it is a hint wide for me. However this is a minor detail, and despite it, Knix Wear is still the most amazing underwear I've worn, ever. The nude color will be perfect for the summer, so that I don't have to worry about my underwear being visible when paired with a white dress. The evolution of underwear has just taken a step up, and that's with Knixwear! I can't say enough about how wonderful they are. I can see my entire underwear collection slowly being replaced until it is exclusively Knix Wear. They are functional, fashionable, and positively fabulous!
To learn more about Knix Wear, and to order some gorgeous knickers of your own,
go their website
. Make sure you don't miss anything exciting by following Knix Wear on their social media. You can
follow them on Google+
,
"like" their Facebook page
, and
follow them on Twitter
. Knix Wear has also kindly offered a coupon code for my readers to get $10 off their first purchase! Simply use code "Knixpert28" at the checkout.
Speaking of Knix Wear, I know you guys love great giveaways. What could be as positively fabulous as Knix Wear? A Knix Wear giveaway, of course! #LetsGetKnixy! One lucky winner will win THREE pairs of Knix Wear, and a lingerie wash bag, too! Please read the fine print for the giveaway, and read the instructions for each entry carefully. Entries that are not completed correctly will not count. Open to the US + Canada! Enter in the Giveaway Tools form below. Good luck!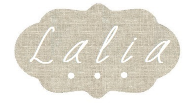 The Knix Wear lingerie wash bag with a package of Knixy Boyshorts.
My pair of Knixy Boyshorts in the adorable tube.
The Knixwear Knixy Boyshorts right out of the package!
The gusset of the Knixy Boyshorts which features the FreshFix Technology™.
An example of what the Knixy Boyshorts look like against the skin (of my arm, by the way).
Close up on the gorgeous lace of the Knixy Boyshorts!
Disclosure: This product was received by myself free of charge, in exchange for an honest review. I received no monetary compensation for my thoughts that are expressed above. All opinions expressed are my own, and were in no way influenced by the brand or any other sources. The review and all photos with the watermark are the property of Found Frolicking, and should not be used or distributed in any way without first receiving permission.

Fine Print for Giveaway: Giveaway open to individuals in the US and Canada. Entries are limited to one person per household. Giveaway ends March 3, 2014. Please make sure your email address is correct, so that you can be reached if you win. If the email bounces back, winner forfeits the prize and a new winner will be selected. The winner will have 48 hours to respond to the email sent out to them, and should a response not be received within that time, they forfeit the prize. Please follow the instructions for each entry, as you have to have done what was instructed for your entry to count. All entries will be verified. Found Frolicking is in no way responsible for recipient receiving their prize, but will work with the sponsor in all ways possible to ensure the winner receives their prize.