Winter can be hard on everyone in your family, including any canine family members! Whether it's because the canine in your family has a thin or short coat of hair, or its exceptionally cold where you live, it can make things a bit miserable for all parties. While Copper, our Chocolate Lab, doesn't seem to mind the cold a wink, our new rescue, Cheyenne, is not immune to the freezing temperatures. Even when she needs to go to the bathroom, she'll be waiting eagerly at the door, only to backtrack the moment the door is open and the cold breeze from outside hits her. This always results in my having to gently nudge her out the door. Forced out, she'll quickly do her business and whine at the door within minutes to be let back in. When it's cold out, she definitely doesn't dawdle. And although Copper always leaps out the door as soon as its opened wide enough for him to squeeze through, the coldest days even have him rushing back to the door to be let in. You can't blame them. Even all bundled up, the non-canine members of my family have a hard time dealing with the cold, too. It does create a bit of a predicament, however, when the occasional bitterly cold day rolls around, and neither of the dogs want to go outside
at all
.
Muttluks
is here to help! Muttluks makes
boots
,
coats
,
beds
, and more just for your canine family members. They make several different styles of boots and coats, so that you can find what works for your dog. The boots come in three varieties so that your canine gets all of the protection they need year round---Winter Muttluks, All Weather Muttluks, and Hot Doggers. There are also four lovely coat options offered by Muttluks: the Belted Coat, Reversible Snowsuit, Dog Jog Rainsuit, and Fleece Jogger. If you're looking for something to pamper your pup with, it doesn't get much better than the
Muttluks BioMat
, which is eco-friendly and easy to wash. Made in Canada using high-quality fabrics, you can use Muttluks products with confidence.
I received a pair of the Winter Muttluks and a Belted Coat for review. The Belted Coat is very well-designed, and although I have seen many dog jackets and coats over the years, I have never seen anything else quite like the Muttluks Belted Coat. They have a simple sizing system to help you figure out which size your canine friend needs. You simply measure how many inches are between the base of their neck to the base of their tail. Unfortunately, despite adding a few inches when I ordered my Belted Coat, my model, Penny, managed to surpass the size I had ordered before it got here. You'll notice the coat does not quite reach the base of Penny's tail in the pictures. But that is certainly my fault, and has nothing to do with the Muttluks sizing system. The fleece liner of the Muttluks Belted Coat makes this coat very nice and thick, giving your dog a nice extra layer to keep them warm in cold weather. There are a lot of dog jackets on the market that only keep your dog's back warm, but this isn't true with the Muttluks Belted Coat! As you can see in the pictures, there is a layer of fleece that keeps your canine's chest warm, too. I love that extra feature! There are two elastic bands at the end of the coat that fit around your dog's hind legs (not too tightly, might I add!) to keep the bottom of the coat in place. It works perfectly. Penny struggled with the cold, being reduced to a shivering mess every time she ventured outdoors. But any trip she took outdoors in the Muttluks Belted Coat, she wouldn't shiver even once.
The Winter Muttluks Boots have a leather sole, which keeps your pup from being able to feel the cold through the boots. With the addition of the fleece liner, your dog will not only keep from feeling cold, but have warm and toasty paws, to boot! The leather sole also provides traction, and protects your dog from ice, de-icing products that are harmful to dog paws, and anything else they may encounter when out and about. The stretchy leg cuff on each Muttluks Boot hugs your canine's legs, and can be rolled up or down according to preference. For the coldest days, I always put Cheyenne in her Muttluks with them rolled up to maximize warmth. Watching a dog in Muttluks for the first time is video-worthy, as they'll resemble a clown as they flop around. But, although the adjustment period depends on the dog, they get used to it in a few hours, or a few days. Cheyenne, who tip-toes around whenever she walks around on the snow, was running around in the snow confidently thanks to her Muttluks. I compared Muttluks to several competitors products, and it was very obvious Muttluks were the quality choice. They're absolutely amazing, and we'll be looking into the All Weather Muttluks in the spring so that we're ready for the summer days that heat up the pavement.
To purchase some Muttluks for your "mutt" today, go to their website, by
clicking here
. You can also follow Muttluks by "liking"
their Facebook page
, and
following them on Twitter
,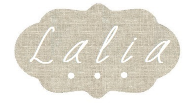 Muttluks Fleece Lined Jogger Coat, shown from bottom (belly) side.
Muttluks Fleece Lined Boots, shown from the top side.
Penny models the Muttluks Coat & Boots.
The Muttluks Coat & Boots from the back.
Sitting in the snow? No problem for your canine when wearing Muttluks!
Cheyenne models the Muttluks Boots, with the leg cuffs rolled out.
A closer look at the Muttluks Boots as worn by Penny.
Despite her short fur coat, sitting outside on this cold day was no problem thanks to Muttluks.
A close-up of the Muttluks Coat. You will notice a slit right below the collar, designed for you to thread your leash through.
Thanks to the Muttluks Boots, going out in the cold was no big deal for Cheyenne!
Disclosure: This product was received by myself free of charge, in exchange for an honest review. I received no monetary compensation for my thoughts that are expressed above. All opinions expressed are my own, and were in no way influenced by the brand or any other sources. The review and all photos with the watermark are the property of Found Frolicking, and should not be used or distributed in any way without first receiving permission.