As any parent can tell you, it's hard to watch your child (or children!) go through anything unpleasant. Even when it's something as basic as the common cold. There are a lot of products on the market to help you help your kids fight anything icky, from a cough to a flu. But a lot of them have icky ingredients, such as artificial colors and flavors.
Little Remedies
can help. If you are looking for an excellent childrens' medicine brand, it doesn't get much better than Little Remedies. Only the best ingredients are used to make products that will help your little one feel better. You will not see artificial colors, flavors, saccharin, dyes or alcohol in the ingredients...
ever
. They also do not add unnecessary ingredients, ensuring that what goes into the bottle is what
needs
to be in the bottle. The full line of Little Remedies products offers something for every need, from tummy aches, constipation, runny noses, coughs, and fevers. They also have other wonderful products that are great for newborns and toddlers, such as their
Cradle Cap Lotion
, and
Teething Gel
. You never know when these types of things will pop up, which is why it is great to have a supply of Little Remedies products stocked in your medicine cabinet so you're prepared.
I feel comfortable and confident using Little Remedies products because they were created by a like-minded parent. A father, who was also a pharmacist, was concerned about using effective medicines for his children that were made with ingredients he didn't feel comfortable about. Little Remedies was born, and they now provide parents with natural remedies, and medicine-based products containing only the necessary ingredients.
There are also some great things that Little Remedies is doing something wonderful for Make-A-Wish. They have partnered up with celebrity moms Tia and Tamara Mowry for the
Say Yes 2 Less
campaign. This great campaign allows families to pledge to do less of something (such as consuming less sugar, or waste less food), and in return Little Remedies donates $1 to Make-A-Wish for the first 100,000 families to take the pledge. To take the pledge,
click here
.
To learn more, visit Little Remedies on their website, by
clicking here
. View the full line of Little Remedies products by
clicking here
. You can also "like"
their Facebook page
, and follow them
on Twitter
.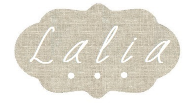 Disclosure: This product was received by myself free of charge, in exchange for an honest review. I received no monetary compensation for my thoughts that are expressed above. All opinions expressed are my own, and were in no way influenced by the brand or any other sources. The review and all photos with the watermark are the property of Found Frolicking, and should not be used or distributed in any way without first receiving permission.