An annual event I have only missed a few times, the Edmonton Pet Expo is always a refreshing distraction from the harsh Alberta winters.
My biggest turn off with the Edmonton Pet Expo is getting in. Parking at the Expo was a whopping $15---absolute robbery, in my opinion. Their parking lot is huge, but you still have to drive around in the hopes of lucking into a spot. Seriously, you'd think you were trying to find parking at Whole Foods or something. Then, it was another $24 for admission for my husband and myself. Just shy of $40 poorer just to get in to the expo! If all of the funds were donated to all of the animal rescue groups there, I certainly wouldn't have an issue with it. But I'm positive it's all profit for the people who set up the Pet Expo. All exhibitors pay a fee to be there, and as I know from a friend, even rescue groups are charged to have a booth if they do not bring animals.
Anyhow, rant over! At the Edmonton Pet Expo, animal rescue groups, breeders, educators, and pet-related businesses all gather under one roof to offer a wonderful event to Edmonton. The agility and other skilled challenge events for dogs always attract the crowd, and this year there was also an adorable agility course for rabbits. A search and rescue team was there this year, demonstrating the amazing things their highly-trained canines can do. This year there was an inflatable bouncy house, and slide, too. As well as my favorite part: the petting zoo.
Baby E loves animals. But he's teething (again!), and hadn't taken his nap before we arrived there shortly after noon. He was very interested in watching the snakes, lizards, and geckos at the display by the local reptile and amphibian group. But as we went from rescue group to rescue group, he would curiously pet all of the friendly dogs, before taking his hand away and leaning in towards me as if he was afraid of them. Baby E's favorite part was actually the one thing that hadn't even crossed my mind. He reached his hand out and giggled when he saw the giant blue dog mascot. He was equally fascinated by these adorable "balloon pets" available at the end of the Expo. I really enjoyed being able to introduce Baby E to farm animals for the first time, in the petting zoo. Baby sheep, baby goats, a potbelly pig, bantam chickens, ducks, a miniature horse, and a wallaby were all animals that he interacted with. Never having encountered them before, he stared with fascination, and was a little hesitant to touch them. I can't wait until we're able to visit a zoo with a great children's zoo. It will be interesting to see how he acts during his second encounter with farm animals.
It was such a nice little family outing. We managed to come away without spending very much past the admission and parking. Our biggest expense was picking up an adorable "balloon pet" on our way out. Which Baby E adored. I always love days like that. There are so many days when it seems like life is very expensive, so the days where we enjoy ourselves the most and spend the least are so refreshing.
For us here in Edmonton, the Pet Expo is the lift off for the year's events, in my books. We have so many to look forward to this spring and summer, and since Baby E is older he'll be able to enjoy them that much more!
What events do you and your family attend regularly? Or, if you don't regularly attend any, which ones would you like to make it to with your family this year?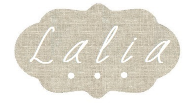 Disclosure: The written content and watermarked photo above is the property of Found Frolicking. It may not be used, sold, or distributed in any way without first gaining permission to do so. The links above were provided only because they are relevant and may be beneficial to my readers. I was not asked to share them by any source, nor was I compensated for sharing them.