I'm pretty sure no one on earth becomes a parent prepared with all of the knowledge needed for baby's first year. Despite growing up with four siblings, all younger, it became apparent upon my first weeks as a mother that I didn't know everything. At my core, I felt sure about my abilities, and confident that I knew how to do the most essential things. But there were a lot of little details I completely forgot about babies when my siblings were infants. One of those things is: Flat Head Syndrome.
When you think about it, it makes perfect sense. Baby's head has to be pretty flexible to handle coming through the birth canal in once piece, so of course they are born with a soft head. It hardens every month, and eventually becomes the hard skeleton that acts as a sort of helmet for their brain. So especially while baby is in the newborn stage, their delicate little heads are very sensitive to any surface it comes in contact with for a long period of time. Whether it's during nap time, or overnight, baby's head molds to the surface it is exposed to. It shapes your baby's head over the hours and days, and eventually there can be a very, very noticeable difference in baby's head from one half to the other.
I didn't realize just how bad it could get until I saw an illustration showing a very severe case of Flat Head Syndrome, and it definitely looked very odd to me. Luckily, with a lot of effort, I made sure to switch sides of the bed every other week, so that Baby E was alternating the side he was sleeping on. In this manner, we were able to avoid Flat Head Syndrome. But I can tell you, when you are going through the sleepless nights of the newborn stage with your little one... having to think about Flat Head Syndrome is just another one of those things that gets stacked onto your pile of worries, and drives you crazy.
More than a million babies are diagnosed with Flat Head Syndrome in the U.S. alone. It has reached epidemic proportions since 1992. Treatment for Plagiocephaly and Torticollis (Flat Head Syndrome) is costly, and can be uncomfortable for baby. Left untreated, it can cause long-standing problems. One out of two babies are diagnosed with the Syndrome, so Dr. Jane Scott, a Board Certified Pediatrician and Neonatologist, created the
Tortle
.
A Tortle is a lightweight knit beanie designed to prevent and treat Flat Head Syndrome. Tortle works by gently deflecting a baby's head from side to side when they are sitting or lying on the back of their head. This helps baby's head stay nice, round, and even! Plagiocephaly and Torticollis are almost 100% preventable using the Tortle. To prevent Flat Head Syndrome, it is recommended that your little one wear a Tortle at least 8 hours a day, until the age of 6 months old. If you are currently an expecting parent, it is best to order one Tortle in each size, to keep up with the rapid growth of your baby's head.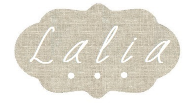 Disclosure: These products was received by myself free of charge, in exchange for an honest review. I received no monetary compensation for my thoughts that are expressed above. All opinions expressed are my own, and were in no way influenced by the brand or any other sources. The review and all photos with the watermark are the property of Found Frolicking, and should not be used or distributed in any way without first receiving permission.

Fine Print for Giveaway: Giveaway open to individuals in the US and Canada. Entries are limited to one person per household. Giveaway ends February 10, 2014. Please make sure your email address is correct, so that you can be reached if you win. If the email bounces back, winner forfeits the prize and a new winner will be selected. The winner will have 48 hours to respond to the email sent out to them, and should a response not be received within that time, they forfeit the prize. Please follow the instructions for each entry, as you have to have done what was instructed for your entry to count. All entries will be verified. Found Frolicking is in no way responsible for recipient receiving their prize, but will work with the sponsor in all ways possible to ensure the winner receives their prize.