Who doesn't like getting paid to do what they love? If you're a blogger, you can do just that by joining the
Markerly
Blogging Network. Markerly Choice, the blogger program, is certainly one of the best blogging networks that I am a part of. Information about campaigns relevant to my readers go right to my inbox. Which means I don't have to worry about constantly checking a website to see what's new, or deal with sifting through all the content that just won't work for me. A link is provided in the email to apply, and Markerly is always very quick to get back to me. Markerly also has a chat conveniently located on their website so that customer service is there to answer your questions, any time. If there's something that really keeps things fun, it's great customer service that helps make things easy all around!
Influencer Marketing provides the opportunity to connect with bloggers, and their audiences. Which means it also helps you make money! As all established bloggers know, sponsored content is one of the major ways that they monetize their website on a daily basis. Markerly is the perfect platform to connect bloggers with brands. They do a lot of the work, which saves you time and energy. You can read more about what Markerly is all about
in this article
written by Pando Daily. There is also plenty of information about Markerly
on their website
.
Need to know more things to love about Markerly? Here's a list!
-Markerly is a full-service managed network with 24/7 blogger support
-Markerly gives you heat maps of your entire post so you can see what people were clicking on
-Markerly pays bloggers within 48 hours of the post going live
-Work with brands like Levi's, Super Bowl, TruMoo, eMeals etc.
-Get free products to review like wine from companies such as Last Bottle Wines and Invino, or cool earbuds from Jaybird.
-Markerly's network is open to anybody to join that has over 10,000 page views per month or an average of 3 comments per post
-Markerly is very focused on quality blog posts and bloggers that have engaged audiences
I personally enjoy that Markerly sees and appreciates the value of bloggers beyond just the numbers. They recognize that creative, quality content and blogs mean more than just big stats to boast about. This allows even smaller, newer blogs to be able to apply and get the most out of everything Markerly has to offer. Even if you do not meet their criteria for minimum requirements, join anyway! Markerly is still more willing to keep you in the loop and work with you on select campaigns. Then, once loyal readership has grown, you'll have the opportunity to join Markerly Choice. This is something pretty unique to Markerly, as a lot of other websites with paid sponsored posts and advertising will essentially tell you to get lost if you aren't already a big blogger (yes---been there, done that). With Markerly, that simply isn't the case.
To get all the benefits mentioned above, join Markerly today!
Click here
to sign up. You won't regret it!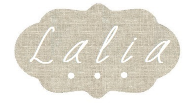 Disclosure: This is a sponsored post. I received compensation for sharing this content. I chose to share this post with my readers because I believed it could be valuable information. I will continue to only share relevant and valuable information with my readers. This review was written by and is the property of Found Frolicking. All photos with the watermark are the property of Found Frolicking, and should not be used or distributed in any way without first receiving permission.