Yesterday, my Christmas present finally arrived. I can't believe I can say this, but: my kitchen is now equipped with a KitchenAid Professional 550 Plus Stand Mixer.
When I moved to Canada in June of 2009, it didn't take me long to really discover and begin to nourish my love of cooking and baking. By the end of 2009, I had realized how many things I really needed to purchase to upgrade our kitchen. I first saw the Kitchenaid Stand Mixer on display at Bed Bath & Beyond, and I oohed and ahhed over it in all its glory.
One day
, I told myself.
Finances have never been great, but are starting to look up, and just a week before Christmas I noticed there were several colors of the KitchenAid Professional Stand Mixers in the 550 model which were on sale for a very good price. I mentioned it to my husband, J, as we passed by it. Mentioning a KitchenAid for, I'm sure, the millionth time in the past 4 years. To my surprise, my husband told me that I should finally get one, as my Christmas present.
Of course, my initial reaction was, "You're kidding. Do you see this? The price tag says $330!
THREE-HUNDRED-AND-THIRTY-DOLLARS
! You do see that, right?" But he assured me he did, and told me I certainly deserved it. Still being skeptical, and feeling uncomfortable about spending that much money, I told him I'd think about it and perhaps get it on Boxing Day instead (which is Canada's Black Friday, in case my American readers are wondering).
I had hoped to see a better promotion for the KitchenAid mixer on Boxing Day, but there were none to be found. On a whim, I decided to check one place online, and they had it. Not only did they have it, but they had it only in the color that I wanted. I can't remember a single big purchase I have even made in the past 4 years, due to how thrifty we've had to be with our income. With the new "Buttercup" color that was recently released for the KitchenAid mixer, I was worried this color was discounted because it is being discontinued. So it was now or never. So, although I did hesitate... I took the plunge. After a rebate, I will have only paid $280 for my dream mixer. If you know KitchenAid stand mixers, you know that's a very good deal!
So here it is, in all its glory... my brand new KitchenAid Professional 550 Plus Stand Mixer in Majestic Yellow. It is majestic, indeed! Now all I have to do is figure out what our first baking project should be together. I'm leaning towards my husband's favorite potato rolls, but I may decide to go with something a little fancier.
Next on my wishlist? A Vitamix. But guessing by the amount of time it took me to make this investment, I'd say that is, unfortunately, at least 4 years down the road!
Tell me: What big kitchen upgrades are on your wishlist?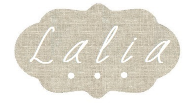 Disclosure: All photos with the watermark and the signature image are the property of Found Frolicking. It may not be used, sold, or distributed in any way without first gaining permission to do so. This post is a personal post written by myself about life experiences, and are not associated with KitchenAid or any other brand or business mentioned. Nor was I compensated in any way for anything associated with this post.