Bottles were not something I intended to use when I had my son. I originally only intended to directly breastfeed my son until he was weaned. But, when my mother was about to visit us for two weeks from California, I knew we'd be using some bottles. On top of that, my supply was so high initially that I had tons of extra milk, and I decided to store them in bottles for later, rather than having the milk going to waste by soaking through breast pads. It became obvious at that point that we'd need a sterilizer. We ended up purchasing an electric steam sterilizer and a bottle warmer. They became items we used on a regular basis for months. Had I known before Baby E was born that that would be the case, we would have been prepared and purchase them beforehand!
I received a
MAM Sterilizer
for review. The MAM sterilizer comes with one of the MAM 5 oz. anti-colic bottles, and a pair of tongs to properly handle bottle nipples. The MAM sterilizer is suitable for steam and cold water sterilization, giving you the freedom to do what works best for you. The sterilizer is small enough to fit in most microwaves, but large enough to hold up to 6 bottles at one time. The two levels allow for larger capacity, letting you sterilize many bottle components at once. The most innovative function is a built-in drainage system.
When your household even occasionally has a use for bottles, a good sterilizer is an essential. My favorite method is to use the MAM sterilizer for the microwave steam sterilizing function. It's quick, easy, and knowing the bottles have been exposed to a lot of heat makes me feel confident that they are ready to use again. Since I have owned an electric steam sterilizer in the past, I can compare the electric style to the MAM sterilizer. The MAM sterilizer is, for me, a superior product. It is smaller, easier to maintain, and effortless to store. My electric steam sterilizer was a nuisance since the cord was very short, and so I had to leave it out at all times, taking up valuable counter space. My kitchen has very few outlets to plug into, so it wasn't easy trying to keep an outlet free when it was time to use my electric sterilizer again. With the MAM sterilizer, I simply put it on my dish rack upside down to dry completely, and then store it in a cupboard. No muss, no fuss! For anyone I know in the market for baby supply essentials, I would recommend the MAM sterilizer without hesitation.
MAM
makes many great baby products that are essentials your family can use every day. Toothbrushes, cooler teethers, personalized pacifiers, and anti-colic bottles are all some of the products that MAM offers, designed especially for your little one.
For more information about MAM,
visit their website
today! You can also find MAM on
their Facebook page
, follow them
on Twitter
, and follow
their Pinterest boards
. Following MAM on their social media is a great way to stay informed about sales, giveaways, and new products.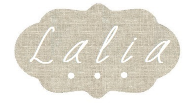 The MAM Sterilizer in the box as you will see it in stores.
The back of the MAM Sterilizer box.
All of the pieces that are included in the box.
The MAM Sterilizer as viewed from the top, when closed.
The well-designed interior, showing the two drying levels of the MAM Sterilizer.
The MAM anti-colic bottle that is included in the box with a MAM Sterilizer.
Despite the fact that our microwave is small, the MAM Sterilizer fits with room to spare!
Another example of how nicely the MAM Sterilizer fits in our fairly compact microwave.
Disclosure: This product was received by myself free of charge, in exchange for an honest review. I received no monetary compensation for my thoughts that are expressed above. All opinions expressed are my own, and were in no way influenced by the brand or any other sources. The review and all photos with the watermark are the property of Found Frolicking, and should not be used or distributed in any way without first receiving permission.