More and more households are switching to low flow toilets. If you don't currently have a low flow toilet, you might be wondering why. Environmental concerns, and money-saving benefits are big reasons why low flow toilets are becoming more and more common. The one problem with low flow toilets, is that the toilets evolved while toilet paper... well, didn't. If you are thinking this sounds like a disaster in the making, that's because it is. Toilet paper just turns into a soggy, blobby mess as soon as it hits the water. And these blobs are what often can be a challenge for your toilet, low flow or not. Which, of course, is where things get icky.
Personally, our household toilet is not a newer model designed to be low flow. The keywords here being "not
designed
to be low flow." It is, however, a low flow toilet. I am not sure whether it was always that way or if there's some funny piece that fell out or needs to be repaired... but it may give regular low flow toilets a run for their money. Which translates to us having to unclog it with a plunger
constantly
. Things get even better, too! The tank refills very slowly, which means after we've unclogged it, we end up standing there, frustrated, for several minutes, waiting for the tank to refill enough to flush it properly. My toilet and I are, as you can see, not good friends.
Majesta
designed their soft E.Z. Flush bathroom tissue to provide maximum flushability. As soon as your toilet starts to flush, the E.Z. bathroom tissue breaks apart into tiny pieces, so it can then flush those tissues without any issues! The Majesta E.Z. Flush bathroom tissue is 2-ply and their basic packs comes with 12 double rolls, which is equal to 24 single rolls. You can use the E.Z. Flush bathroom tissue knowing that Majesta uses sustainable measures to create their products. For every 1 tree used to produce Majesta products, they plant 3 trees. This commitment to the environment is precisely why Majesta has been our household brand for facial tissues, and paper towels.
As everyone knows, not all toilet paper products are created equal. There is no contest between the cheap, stiff, and scratchy bathroom tissue found in public washrooms, and the soft, thick, and fluffy stuff you stock up on at home. Majesta's E.Z. Flush bathroom tissue brings you all of the comfort, without all of the headache. I was skeptical at first, because I am used to dealing with toilet-clogging toilet paper like the next person. So I was very eager to try out Majesta E.Z. Flush bathroom tissue for myself. My challenge was to do a shake test so I could see first hand how their E.Z. Flush tissue compares to a leading competitor's product. Any doubts I had certainly went out the window at that point! There was no denying that Majesta E.Z. Flush does just what it is supposed to do, and that it does it well. It certainly has exceeded my expectations! My husband and I were equally impressed by how well the Majesta E.Z. Flush toilet paper broke apart, and were surprised in contrast by how impossible it was to even get the leading brand toilet tissue out of the bottle! We've been using Majesta E.Z. Flush bathroom tissue for weeks now, without a single incident.
Below you can find the pictures I took of our shake test. We simply took 5 sheets of each bathroom tissue, put them in two water bottles with the same amounts of water, shook them five times, and looked at the results. Even in just 5 shakes (which really didn't seem like much to me when I thought about it!), Majesta E.Z. Flush bathroom tissue breaks down just like it is designed to. It's very nice to see such a product
finally
on the market. This will certainly be our go-to toilet paper from now on!
To learn more, please visit Majesta on their website, by
clicking here
. You will see their full range of products, and read about the advantages of each product. To learn more about Majesta's E.Z. Flush bathroom tissue,
click here
. To hear about contests, giveaways, and product updates, "like"
their Facebook page
!
Be sure to also enter the Majesta sweepstakes! Use the link above to go to their Facebook page to enter, or
click here
to enter through their website. There are so many wonderful prizes, so be sure to check them out! This amazing sweepstakes is going on
all year long
!!!
Sweepstakes from January 1
st
until December 31
st
, 2014.
Consumers can enter daily on the contest site or Facebook for their chance to win:
1 or 5 grand prizes of $3,000 shopping sprees

1 of 24 monthly prizes (2 per month) of $50

1 of 360 daily prizes of MAJESTA product prize packs ($25.00 in coupons)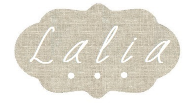 Disclosure: I am part of the MAJESTA e.z Day blogger program with Mom Central Canada and I receive special perks as part of my affiliation with this group. The opinions on this blog are my own.
The set up for the shake test.
Bottles filled with water and ready to go.
Five sheets of each bathroom tissue brand.
Bathroom tissue has been placed into the bottles, and is ready for the shake test!
The bottles have been shaken up, now for the pour test!
The Majesta e.z. Flush bathroom tissue pour test, pouring nice and steady.
The Majesta e.z. Flush tissue was excellent, clearly little bits in the bowl, and not a speck left in the bottle!
My husband is pouring the bottle with the leading brand tissue, and it was one clump making it hard to pour.
In the end, only one piece of tissue came out into the bowl, even after shaking it! Obviously not up to the task.
A package of Majesta e.z. Flush bathroom tissue as you will find it in your store.