Disclosure: I got this product as part of an advertorial. The full disclosure can be found at the bottom of this post.
For me, my first encounter with matcha was love at first taste. The first time I had it was in a smoothie at my favorite juice bar. It was creamy, intense, and filled with green tea goodness. I couldn't get enough. It actually became my favorite drink. Not long after, matcha gained a lot of popularity, and now you can find it all over---even at Starbucks (Green Tea Frappuccino + extra matcha = amazing)!
Now you might be wondering, "What is Matcha?"
Matcha, also sometimes spelled "Maccha" is a high quality, finely ground green tea powder. This creates a strong, but sweet flavor. Whether you simply enjoy the strong flavor, or need a natural energy boost in the morning or early afternoon, matcha is a great option.
I received a sample of Red Leaf Tea's caramel flavored matcha for review. It can be enjoyed hot or cold, and I have tried it both ways. I use 2 tsp per 8 oz. milk, which is double the amount instructed in the directions. I used a whisk the first time to incorporate the matcha into warm milk, and it did leave lumps. The best method is to use a food processor or blender to mix it, so it is nice and smooth. With 2 tsp, I think it has a nice, pleasant flavor. Red Leaf Tea matcha seems to have a more bitter flavor than some matchas which is not my favorite. I am not personally a big fan of the caramel matcha, but I look forward to trying the vanilla matcha sometime in the near future!
Red Leaf Teas
offers a wonderful matcha that is 100% natural, 0g of fat, no MSG, no food coloring, no artificial sweeteners, and no preservatives. It is also low-calorie, at only 4 calories a serving. Red Leaf Teas has over 100 flavors to choose from, and it is also affordable, at under $1 per serving. If you love the Starbucks Green Tea Frappuccino just like me, Red Leaf Tea even has a green tea that is comparable to the Starbucks one,
available here
.
To purchase some matcha today, visit the
Red Leaf Tea website
!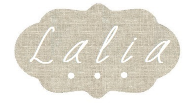 Disclosure: This product was received by myself free of charge, in exchange for an honest review. I received no monetary compensation for my thoughts that are expressed above. All opinions expressed are my own, and were in no way influenced by the brand or any other sources. The review and all photos with the watermark are the property of Found Frolicking, and should not be used or distributed in any way without first receiving permission.
I received one or more of the products mentioned above for free using Tomoson.com. Regardless, I only recommend products or services I use personally and believe will be good for my readers.