It seems with each year, Christmas becomes more and more commercialized. Among the brightly colored packaging, and money changing hands, sometimes the important things get lost. Such as the real meaning behind holidays such as Thanksgiving... or Christmas.
My entire childhood, I grew up with a mother that loved Christmas. It was (and still is) her favorite time of the year. But my childhood was far from picture perfect, and each year that Christmas was built up, it would come crashing down when by biological father somehow ruined it. This was the thing that we could rely on. That whatever joy we tried to derive from the holiday season, he would squander it. When my siblings and I were very small, we still managed to get something out of the holidays. We all had barely contained excitement as we tried to keep ourselves from opening all of the presents all at once. But as we grew older, the little things, and big things, we hadn't noticed before started to get to us. Our biological father always cast a dark cloud over us all, and eventually it got to the point where even my mother's wish that we would sit together during the Christmas meal was abandoned. We would all go our separate ways, scurrying into any crack and crevice that might spare us from another disappointment. Because where our biological father was concerned, disappointment was sure to follow. Not the food, nor the presents, nor the spirit could be saved. It all just got... lost.
When I moved in 2009, it was like a rebirth for me. My past is mine, and yet it is not. I can look back on it, and although I recognize fully that it they are my memories and my scars, it is almost like watching a movie. As if I am looking through a window into the life of someone else, and I cannot quite connect with it. So with the new family I had, in the form of my husband, J, came new memories, new traditions, and new spirit.
Perhaps even now, it is not my favorite time of year. Because I try to see the positive in each and every day. But it is heartwarming during the holiday season (or other times of year) when you see true gifts---acts of kindness that family, friends, or even strangers bestow upon each other.
For me, Christmas means walks in the snow huddled up against my husband's shoulder. It means enjoying the little things, like a hot cup of Starbucks salted caramel hot chocolate, and skating for hours on the frozen lake of Hawrelak Park. Taking our son sledding on a hill, picking out a Christmas tree and hanging ornaments on it together while we both sing along (quite badly, I might add) to Christmas classics. Reflecting and appreciating the life we have created together, and all the things we are fortunate enough to have. Enjoying a Christmas meal made with love, and sharing it together over Christmas movies. Smiling, laughing, and making memories. The things that are truly priceless. Yes, there will be a few presents. But it is not about how many of them there are, nor how expensive. They are not truly important, just symbolic of the effort put into thinking about someone else. Providing others with things you think they may enjoy. But the presents do not make it Christmas. It is the memories made with the ones you love that make it Christmas. This is what Christmas means to me, and it is what I hope it will mean to Baby E as he grows older.
After so many Christmases in my childhood with tears shed, these are the things I keep close to my heart, and I hope never to forget. It is a time to bring us back to earth and remind us of the things that matter. It is up to us what we do with that reminder. Personally, Christmas does not end at midnight on December 25th. I like to think that
every single day
is Christmas. And when I look at my son, or my husband... I think of all the big and little things I love about them so dearly, I feel a huge welling of warmth in my heart, and I know it is true. Merry Christmas to all! Today, and every day.
What does Christmas mean to YOU? Tell me in the comments below!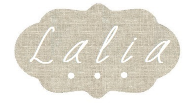 Baby E's 1st Christmas tree! Sitting safely out of reach on our dining room table.
A view of the Christmas tree as seen from the foot of the tree.
Disclosure: The watermarked photos above are the property of Found Frolicking. It may not be used, sold, or distributed in any way without first gaining permission to do so. The links above were provided only because they are relevant and may be beneficial to my readers. I was not asked to share them by any source, nor was I compensated for sharing them.