Over the weekend, it really started to feel like the holiday season for me. It's only the beginning of December, but as you will have noticed if you caught the Photo Friday picture a few weeks ago, we have had quite a bit of snow already. A warm week will come and whisk away some of the snow, only for the cold temperatures to return, bringing a new blanket of white along with it. Saturday, we had a nice slow morning at home. It was noon when we finally were out the front door for the day. We went to a lovely Italian restaurant for lunch by the name of Chianti's. The three of us shared a delicious breaded zucchini appetizer, followed by a delicious primavera spaghetti, and a garden vegetable lasagna.
With our tummies filled with nice warm food, we did a little grocery shopping as Baby E took his afternoon nap in his BOB Revolution stroller, all cozy under two blankets. Next we made our way to Starbucks for some decadent holiday drinks, and walked around in the snow, window shopping. Once Baby E woke up, after over an hour of napping, it was time to do what we had really gone to Whyte Ave with the intention of doing: riding on a horse-drawn sleigh ride (really a wagon, but they call it a sleigh). Last year, I saw a horse-drawn sleigh going by one day, and I didn't know anything about where it came from or how I could take part, so I ooh-ed, aah-ed, and moved on. This year, I heard about it beforehand due to my
very
awesome friend at Lucid Lifestyle.
We were very lucky, and hopped on at a stop just as a family of 4 was getting off. In the
front row
. We hopped on and slid down the bench to the left-hand side. Then we were off! I swear time must have slowed down as we were on there. The horses pulled the wagon at a steady pace, and for awhile I just focused on the sound of their hooves clip-clopping on the cold road. Baby E made me hold him in my lap standing up so he could watch the horses. They absolutely mesmerized him. I thought about a different time, when horses were the type of transportation used by all to get from place to place. I wondered if time felt slow to those people, riding in their horse-drawn carriages, as it did to me right then. The breeze was cold, but that made it seem cozier somehow. Our timing must have been just right, as we caught the very last ride for the day. It must have been 45 minutes later that the ride was over, and it was time to get off. Of course, I couldn't leave without finishing up in the most perfect way: I pet each of the draft horses that were kind enough to drive the wagon! I gently rubbed the soft, velvety muzzle of each of them, and just like that, it was over.
Fortunately, they will be back on Whyte Ave every Saturday until Christmas, so you can bet I'm going to be going back every single week!
What makes it feel like the holidays for you? What do you enjoy most about Christmas? Leave a comment and let me know!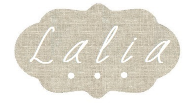 The horse-drawn "sleigh" as it was pulling up to stop!
The view from our seats.
A horrible photo my husband took (haha) of me wearing Baby E in an Ergobaby carrier
Saying goodbye to the horses---Dick and Sugar
Disclosure: The written content and watermarked photos above are the property of Found Frolicking. It may not be used, sold, or distributed in any way without first gaining permission to do so.