[
Please note: This is a sponsored post. I received compensation in exchange for this review. However, I was not obligated to give a positive review. All views below are my own. This disclosure is being added at the top and the bottom of reviews and/or giveaways in compliance with FTC guidelines
]
As any parent or person with a busy schedule will know, it can be impossible to find time to yourself---whether you're talking about 5 minutes to have some peace and quiet to yourself, or an hour to run to the gym everyday.
It seems like a long time ago, but I used to go to the gym daily. Actually, at one point in my life I used to go
twice
daily. But, mostly I went once a day for about an hour and a half (half an hour eaten up by the locker room alone) for years. Then there was some drama with a certain fella I had been seeing, and I stopped going just to avoid him. After that, I just didn't get an opportunity to get back into it. Whether time or the financial aspect, it wasn't going to happen. Plus, in all honestly, I wasn't too excited about having creeps checking me out as I was going from the locker room to the Stair Master, either. It's been
five
years since I was last at a gym (
eeeek!
). No joke. Since having Baby E, I don't even think about trying to go to the gym anymore. If it was difficult to go before, it's
impossible
now.
Let me introduce you to Trainerly. Quite possibly your new best friend. It's there waiting for you, any time you need it. You don't have to go to it (physically, that is), it comes to you! And it's always ready to make you feel better. So what is Trainerly? It is an online workout service that connects you to personal trainers right in the comfort of your home! Whether you're looking for a group environment, or a one-on-one session, Trainerly has got you covered. There are a variety of trainers running many different programs, so no matter what you're looking for--- be it dance fitness, yoga, a cardio workout, or weight-lifting---you're sure to find it here.
Trainerly is simple to set up, and easy to use. Much to my surprise, the entire website is simple, clean, and just makes sense. Signing up for an account as quick and painless. Once you're done creating an account, you are taken to your main page with a "New Client Checklist" at the top. It took me less than 10 minutes to complete this checklist, which ranges from selecting what workout equipment you have available to use, to a short health assessment, to assessing and testing to make sure you have the computer set-up necessary to use Trainerly. Once that's done, you're ready to set up your first training session! Your very first training session is an assessment with a personal trainer to find out exactly where you are, and figure out how to achieve your fitness goals. The very first training session is
completely free
. You can also earn a $10 credit for every friend you refer to Trainerly. Who could argue with that?
Unlike a gym, which has a limited staff, you have dozens and dozens of trainers to choose from, so you can find the one that works for you. All you have to do is click the "Book Workout" tab, and then browse through all the available trainers. You can click on any trainer's name to be taken to their biography to learn more about their experience and certification. On the right-hand side of the biography you can also view the training activities and styles they implement in their classes. Way more information available to you at your fingertips about your trainer than any gym I've ever been to! It's very impressive.
Once you've completed your first free one-on-one assessment session, you can purchase sessions at your convenience. There's a wide range of rates as well that vary trainer to trainer, the mid-range is $12-$20. But there is a huge scale from as little as $5 to as high as $180. Considering the rates of packages at gyms for personal training sessions (I remember 4 sessions costing over $200 at my old gym), and the time involved to get to and from a gym, and to change, Trainerly is a superior option. You can still motivate yourself (by having an appointment to keep, and by having a trainer push you to do your best), but without feeling like you have quite as much stacked against you. You can schedule a training session for the evening when your spouse is home, and you can get through your Trainerly session with your baby in the next (or same!) room.
To start using Trainerly today, visit their website by
clicking here
.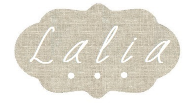 Disclosure: This product was received by myself free of charge, in exchange for an honest review. This is a sponsored post, and I received compensation for my time. All opinions expressed are my own, and were in no way influenced by the brand or any other sources. The review and all photos with the watermark are the property of Found Frolicking, and should not be used or distributed in any way without first receiving permission.