Art. It's something I always took for granted, but I was fortunate to grow up surrounded by. One of my first memories of art was a piece my mother had made for a course when she was in college of a woman etched into a black wood board piece. I thought it was beautiful. My mother experimented with many types of art while she was in college, and I was exposed to them all. Even after college, when she was working full-time as a graphic designer, she started collecting books about anything even remotely related to graphic design and illustration. This included even books about architecture.
Ironic thing is, despite our exposure to art, and the crafts and creativity that my siblings and I loved to participate in growing up, our walls were pretty bare. Aside from some religious poster prints my biological father had up on the walls (a total of 2), there was nothing else. This seems kind of strange to me, thinking back. You would have thought that our walls would be smartly decorated in a wide array of paintings, photography prints, and more.
Perhaps this is why my own house reflected that very same absence. I moved to Canada in 2009, and our walls have never had a single thing on them. It had never even occurred to me to put anything on them. Until recently. Babies soak in everything around them, and they love to have things to look at. Especially Baby E. We'll be dining out, and he'll look up at the ceiling and point out the light fixtures to me. He'll also stare, enchanted, by colorful window frames, and paintings. That is when the light went on for me. I started thinking, for the first time, about how bare, bland, and even sad our walls were. No beauty, no functionality, no
personality
. Well, it was time for that to change.
I could not imagine a better way to start decorating the walls in my home than with the beautiful products by Jill McDonald. Today I want to introduce you to
Tada by Jill McDonald
, a line of fun, fresh, adorable decorative wall pieces. You can find wall cards featuring US states, children, simple but inspiring words, and more.... There are also incredible wall card sets! A few are
Nature's Alphabet
,
American Presidents
, and
America's 50 States
---featuring all 50 US states, each on their own individual card. There are also boy- and girl-themed card sets that are cute and colorful to decorate any child's bedroom or play space.
Honestly, I'd like one of everything. But, I have to pace myself! I decided to start with the
To Live a Creative Life
wall card. This wall card features the quote, "To live a creative life, we must lose our fear of being wrong. - Joseph Chilton Pearce" I think this is an amazing quote for my son to continually see as he grows and learns. What I did not expect, is that it would be great for me, too! The quote hits close to home for me, as my tendency to demand perfection of myself has held me back again and again from doing something I really want to do. This wall card serves as a daily reminder for myself, and I hope one day when Baby E is old enough to understand, it can serve a very meaningful purpose for him, too. Until then, although he cannot read or yet understand the wisdom of the words, he enjoys the whimsical and bright patterns! The wall cards are also versatile, you can either frame them, or simply use double-sided tape to adhere it to a surface. I currently have mine taped to the wall, but I am keeping my eye out for the perfect frame!
There are also incredible growth charts. I have been thinking about acquiring a growth chart for some time, as it is such an amazing way to follow and remember your child's journey to adulthood. I received the
A Knight's Tale
growth chart. All of the beautiful growth charts can even be customized with your little one's name! The old-fashioned form of keeping a growth chart was to create pencil marks on a wall or door in your home. The only flaw with that, is that it cannot be taken with you should you move away from that home at some point in the future. Then there are also some growth charts that are printed on paper. While this is great, because it can be transported, to a degree, there is another problem... they're very easy for a little one to destroy. I can't even get Baby E to take great care of his books (not even the ones he loves), what to speak of a picture on the wall! With the Tada by Jill McDonald growth charts, that isn't a concern! Made of canvas, it is durable, and very convenient to roll up and take with you at any time. Baby E went to sit on it when I rolled it out to look at it for the first time, and I cringed, worried he'd find a way to destroy it. Well, he grabbed at it, folded it, sat on it... and it was still in perfect condition when he finally got bored and moved on to his next mission. I love the quality and the cheery illustrations of both products, and would highly recommend them to any mama!
You can find all of the goodies that were mentioned in this post, and look at the full collection of Tada by Jill McDonald on their Etsy shop, by
clicking here
. You can also find Jill McDonald on her
Facebook page
,
Instagram
, and on her
Pinterest page
! You can also view all of the other amazing works by Jill McDonald on her website, by
clicking here
.
Tada by Jill McDonald has also kindly offered a $50 credit for a giveaway to one lucky winner! Open to the US and Canada. Enter below using the Giveaway Tools form. Good luck!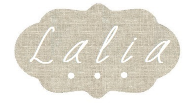 The lovely growth chart still wrapped up in its packaging
"A Knight's Tale" growth chart ( please note: the name has been edited out for privacy reasons)
One of the Tada by Jill McDonald wall cards, still in its protective plastic wrapping
Detail on one of the knights illustrated on the growth chart
Detail at the bottom right of the growth chart
The "A Knight's Tale" growth chart rolls up nicely for moving or storage
Baby E standing in front of his growth chart!
"To Live a Creative Life" wall card installed on the wall in our hallway
Disclosure: These products was received by myself free of charge, in exchange for an honest review. I received no monetary compensation for my thoughts that are expressed above. All opinions expressed are my own, and were in no way influenced by the brand or any other sources. The review and all photos with the watermark are the property of Found Frolicking, and should not be used or distributed in any way without first receiving permission.

Fine Print for Giveaway: Giveaway open to individuals in the US and Canada. Please make sure your email address is correct, so that you can be reached if you win. If the email bounces back, winner forfeits the prize and a new winner will be selected. The winner will have 48 hours to respond to the email sent out to them, and should a response not be received within that time, they forfeit the prize. Please follow the instructions for each entry, as you have to have done what was instructed for your entry to count. All entries will be verified. Found Frolicking is in no way responsible for recipient receiving their prize, but will work with the sponsor in all ways possible to ensure the winner receives their prize.