[
Please note: I received products in exchange for this review. However, I was not obligated to give a positive review. All views below are my own. This disclosure is being added at the top and the bottom of reviews and/or giveaways in compliance with FTC guidelines
]
Baby care products are one of those many things it is easy to use without a second thought. We use the same products are parents are, because it becomes second nature to us. Luckily, more and more awareness is being raised to question what is in the stuff we put in our bodies, and on our bodies. Something that goes for children just as much as us. Toxic and unsafe ingredients in all kinds of baby powders, lotions, and soaps are a good reason to stick to something worry-free.
Let me introduce you to Simple Nature. Currently their line offers diaper rash cream, and two options for a body wash/shampoo for baby. You can choose between orange smoothie, or, for the most sensitive babies, fragrance-free. Their products are free of the most common allergens (soy, dairy, and gluten), are free from ingredients containing GMOs, they are dermatologist tested and approved, biodegradable, made without using animal testing, and are tear-free, too!
I received two Orange Smoothie scented products from Simple Nature for review. A bottle of the shampoo/body wash, and a bottle of their face & body lotion. It was love at first smell. No, I'm not kidding. One whiff, and I was whisked away back to happy memories of my adolescence, devouring delicious orange creamsicle bars on warm spring or summer days.
Several times in the past, I've tried out baby care products that are scented so strongly they are overwhelming. More than once I could smell the product on my baby from across the room, hours after applying it to his skin. I'm sure it's in an attempt to keep up with the heavily scented products made by competitors, in the worry that consumers may complain they can't even smell the product. But, personally I find that ridiculous. It can't be very nice for a little one to have their nose all clogged up with overdone perfume scents. This is
not
a problem with the products of the Simple Nature line. It is strong enough to be appreciated, but mild enough not to be overpowering.
The body wash/shampoo is very gentle. It has not once dried out Baby E's skin anywhere. A dollop is all it takes to wash his hair, and the end result is delightful. I don't notice the orange smoothie scent at all from any distance, but if I nestle my face onto his head I can smell the gentle aroma of orange. The lotion is equally amazing. Slightly more strongly scented, it is a smooth and light lotion that doesn't leave an oily layer on your skin. It absorbs fast and leaves you with the pleasant aroma of cream and oranges to enjoy for hours. Although I originally intended to use the lotion solely for Baby E... I must confess I've kind of... stolen it. His baby skin continues to be perfect, while mine gets thirsty from time to time! I'm addicted to the amazing smell. I hope to see other sweet scents from Simple Nature in the future. Perhaps a strawberry shortcake scent is in store next?
Learn more about Simple Nature products, and pick up a few of your own on their website, by
clicking here
. You can also find Simple Nature on their social media platforms: their
Facebook page
, on
Twitter
, and on
Pinterest
. You also have the chance to win some Simple Nature products for yourself, right here, right now! Simple Nature has generously offered to provide one lucky reader with a bottle of each the body wash/shampoo and their face & body lotion in the Orange Smoothie scent! Open to the US & Canada. Enter below using the Giveaway Tools form. Good luck!!!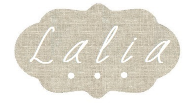 The sleek and simply adorable packaging of the Simple Nature products
A closer look at the shampoo & body wash
Up close with the face & body lotion
Back of the bottle---with only the best ingredients being found in Simple Nature products, there's nothing to hide!
No artificial coloring here! The body wash & shampoo is crystal clear
The smooth and light Orange Smoothie face & body lotion is absolutely heavenly
Disclosure: This product was received by myself free of charge, in exchange for an honest review. I received no monetary compensation for my thoughts that are expressed above. All opinions expressed are my own, and were in no way influenced by the brand or any other sources. The review and all photos with the watermark are the property of Found Frolicking, and should not be used or distributed in any way without first receiving permission.

Fine Print for Giveaway: Giveaway open to individuals in the US and Canada. Please make sure your email address is correct, so that you can be reached if you win. If the email bounces back, winner forfeits the prize and a new winner will be selected. The winner will have 48 hours to respond to the email sent out to them, and should a response not be received within that time, they forfeit the prize. Please follow the instructions for each entry, as you have to have done what was instructed for your entry to count. All entries will be verified. Found Frolicking is in no way responsible for recipient receiving their prize, but will work with the sponsor in all ways possible to ensure the winner receives their prize.