If wherever you're living looks any better than this outside, you shouldn't complain! Here in Edmonton we are having
quite
a bit of snow. Factor in the bitter cold and the nightmarish road conditions, and that right there is why Edmontonians have been in such a horrible mood all week.
Here is Baby E, standing in a shoveled part of our sidewalk in front of our house, observing the falling snow. He's all bundled up in his MEC Ursus fleece bunting suit, which was enough to keep him nice and toasty that day. 14 months, 4 weeks.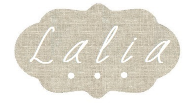 Disclosure: The watermarked photo above is the property of Found Frolicking. It may not be used, sold, or distributed in any way without first gaining permission to do so.