We all love a good deal, right? That's why I'm excited to share with you the Pediped Black Friday sale! I've been keeping an eye out for a good Pediped sale---they are such a popular brand for children's footwear, and you know that they're designed just for their feet. Raising children can get very expensive, very fast. So save a little and take advantage of this deal before it's gone! It starts Monday, so mark your calendars for tomorrow!
About pediped®
Exceptional quality, unsurpassed comfort and distinctive styling have made the award-winning company the fastest growing children's footwear brand in the United States. pediped® footwear has been awarded the American Podiatric Medical Association Seal of Acceptance for the promotion of healthy foot development, and preeminent orthopedic medical professionals, Dr. Mininder S. Kocher and Dr. Thomas W. Vorderer, deem pediped® shoes an excellent choice for parents/caregivers who want their children's feet to develop naturally and healthily. In 2011 Earnshaw's, the premier media resource serving the children's market recognized pediped® with Earnshaw's Earnie Award for Company of the Year and Best Footwear. In 2012, Earnshaw's recognized pediped® for their philanthropy efforts of nearly $2 million, and pediped® was awarded the Earnie Award for Company for Good.
pediped® footwear is sold in over 2,500 stores in the United States and 40 countries worldwide with an offering of more than 140 designs for boys and girls between their three lines, Originals®, Grip 'n' Go™ and Flex®. Originals®, Grip 'n' Go™ and Flex® are available in EU sizes ranging from 17 to 33. For more information, visit
www.pediped.com
.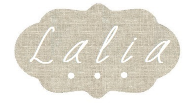 Disclosure: I received no compensation or product of any kind for this posting. All opinions expressed are my own, and were in no way influenced by the brand or any other sources. The content was shared only because I thought it would be of value to my readers. This post and all photos with the watermark are the property of Found Frolicking, and should not be used or distributed in any way without first receiving permission.