Meet the new family addition. Her name is Penny, after the pup in the cartoon "101 Dalmatians." She is 1/2 Catahoula, 1/4 Labrador Retriever, and 1/4 Golden Retriever. Penny is a red merle, which means she has a creamy colored coat with reddish-brown patches. She is 7 weeks old, and was born on a farm 45 minutes from Edmonton.
After weeks and weeks of discussion and thought, we decided to get a second dog. Our Chocolate Lab cross, Copper, has never been the best with Baby E. He'll knock him over when he tries to pass him by, (unintentionally) swat him in the face with his tail when he's walking by, and intentionally walk away when he sees Baby E walking towards him. Baby E is not bad with Copper, he's gentle, and sweet. He just loves animals! But Copper didn't grow up with babies around, and even at the dog park he has always been indifferent to attention from people. He's a dog-oriented dog, and generally only has eyes for my husband (I am an acceptable alternative for attention, but always a last resort). I have been thinking for some time that it would be nice to have a dog that is "my own," meaning bonded to me, but of course it wouldn't have been realistic to get a puppy when I was pregnant, and then juggle the care of a newborn and a puppy!
Now that Baby E is over a year old, and I have a bit of time before we plan to add a second child to our family, it was either now, or wait 3+ years to get another dog. Well, patience for such things has never been my strong suit, and besides, I know that Baby E could enjoy a dog that liked associating with him. So I diligently looked at puppies for weeks. We settled on the litter we got Penny from. The Catahoula has a bad reputation, as they require a more experienced hand. The owner of Penny's parents specifically bred the two parents together so that the Golden Retriever/Lab would round out the Catahoula personality nicely. Raised with horses, cats, and children, they were an ideal fit.
Last weekend, we went out to see the litter, unsure of which puppy we would be drawn to after seeing the pictures of this litter of 12. They are an amazing litter, with one pup that looked just like a Rottweiler, another that looked just like a Boxer, several blue merles, two black & whites, several brindled, two apricot-colored beauties, and then a single red merle. I've never seen pups like these. They were mellow, quiet, and sweet. Even the rascals were quite a few notches down from any puppy I've ever seen. My husband was particularly drawn to the big rascal of the group, who tried to kidnap my scarf more than once, and was roughhousing with a barn cat during our visit. But I reminded him that we already have a rascally baby, and the last thing we needed was to have a rascally puppy that he could team up with and wreck havoc. Reluctantly, he agreed. We ended up being drawn to the lone red merle of the litter, who they called Cinnamon.
On Saturday, we picked her up and brought her home. She is one of the most unique little creatures I have ever met. Since she came home 4 days ago, she has had only 4 accidents in the house. The rest of the time, she sniffs around for awhile or whines when she needs to use the restroom, and I take her outside. Usually it takes puppies
months
to figure out housebreaking, and she seems to know it already intuitively at
7 weeks
. I can't tell you how easy that has made my life! The 4 accidents that have happened were all due to her napping for a long while, and then waking up without my noticing, which means that she would realize she needed to go very badly, and she'd just go. Completely understandable. Seriously, easiest puppy ever.
But, don't be fooled! She has a naughty streak in her. On Sunday she chewed through the cord of my keyboard! As you may have noticed, there was no post yesterday. Well, that's why. I had no keyboard. If I have no keyboard, I cannot type. If I cannot type, I cannot write. And, of course, if I cannot write.. I cannot post. Once my husband got home from work yesterday evening, we had dinner and then headed out to Future Shop to purchase a replacement Apple wired keyboard. $57 later, and I have my computer back at last!
Just as I was hoping, Penny seems to be the opposite of Copper. She is people-oriented. If we put her in the hallway with Copper, she sits by the baby gate and cries more and more hysterically until I go get her. When I bring her into the bedroom, she scoots around until she settles upon the perfect spot, and then curls up to sleep for the night. She has slept with us every night so far. I foresee her growing into an amazing companion for our family.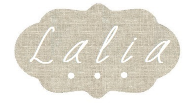 Penny, sleeping in Baby E's spot on the bed!
Disclosure: The watermarked photo above is the property of Found Frolicking. It may not be used, sold, or distributed in any way without first gaining permission to do so.