In San Francisco, you know when Christmas is coming... not from the amount of snow on the ground, or the nip of Jack Frost... but from the amount of people there are bustling through downtown. After Thanksgiving, the crowds gushing down the sidewalks get so thick that you'd think you're sitting in a car, in the middle of a rush hour traffic jam in LA. It's just
not fun
. Which is why my mother would refuse to venture anywhere near downtown near the holidays. She avoided it like it was the plague. We'd take the opportunity on weekends to explore and visit parts of the city we had a tendency to forget about the rest of the year. Afternoons at the Embarcadero shopping centre, strolls down Haight & Ashbury, visits to the Aquarium of the Bay followed by window shopping around the rest of Pier 39.
For me, it became an unintentional instinct to do holiday shopping online. What better way to deal with crazy crowds than by
not dealing with them at all
? In stores, it can be overwhelming to see so many options, and have only the packaging to go by when deciding which product to go with. I found it highly beneficial to be able to find reviews for anything at my fingertips, and also locate incredible variety in a snap. It was a delightful bonus that online holiday shopping also meant that everything would show up at my doorstep---no hauling of multiple awkward shopping bags home necessary!
Something I am sure many people can relate to, is how stressful and overwhelming the holidays can get. Fighting crowds, tracking down that perfect gift for everyone on your list, and trying to find bargains is just the tip of the iceberg. Factor in juggling holiday shopping with all of your daily tasks, and it seems like fighting an uphill battle. Last year, everything was done in exactly the opposite way I would have liked. We had a hard year in 2012 financially, and we ended up contemplating over the selection at Toys R Us for over an hour before settling on two toys, just days before Christmas. The process was mind-numbing! It felt like we had been there forever, and I wasn't even completely confident in our selection when we left. Did we really get the best options? Did we overlook something that would have been better for Baby E? Will the toys last Baby E for awhile? Will he really enjoy them?
This year, I did things differently. I kept an eye out online and in stores for neat products that would make wonderful gifts. I diligently did all of my research online, comparing makes and models, as well as making sure that the products would hold up. It was only July when I had already figured out the perfect presents for Baby E this year!
I did go a slightly different route this year than previously, however. I picked out the items online, but ordered them at a local baby boutique and picked them up. It's not even the end of November, and I have both of Baby E's Christmas presents purchased, and stored in my house
right now
. This is the way I like to do things. With gift shopping out of the way, I can enjoy the entire month of December surrounding myself with stress-free holiday spirit. For me, that means Starbucks, baking as I listen (and sing along!) to Christmas music, and plenty of festivities enjoyed with my family. I can't wait until December 1st, which always feels like the true start to the holiday season for my husband and I.
The key to stress-free holiday shopping? Start early, and start prepared! Make a list (I recommend a digital file with a print out, so you can always find it again if you lose the hard copy!) naming everyone that you will be getting gifts for. I usually start with brainstorming ideas for gifts for each person next to their name. Occasionally, I will get really stuck, and need a little help thinking of gifts (especially for my husband, who isn't always the easiest to shop for). So I will turn to a Facebook group that I frequent, and ask for ideas---it always works like a charm! There's always plenty of suggestions that never occurred to me. Next, I start to keep my eyes peeled as I am going through stores or on websites I regularly go to, and more often than not, I find something that was on my list of gift ideas for each person.
This holiday season, you can shop for the little ones in your life with the help of
Mattel
. Their online catalog features their products ranging from newborn to children as old as 8-years-old! You can effortlessly keep track of the toys that you plan to purchase by signing up for an account and creating a wish list. That way you can save products and come back to them later when you are ready to place your order. Mattel makes it easy for you to find it exactly what you're looking for, you can browse products by age, brand, or choose to look through the entire catalog so you don't miss anything! You can also look through their gift guide, holiday tips, and find out where you can find Mattel near you.
Above you can see (in order from left to right) the
Disney Princess Frozen 2-in-1 Playset
, the
Rockin' Tunes Giraffe
, and the
Imaginext Eagle Talon Castle
! These are just a few of the many amazing toys that you can find on
Mattel.ca
and add to your wishlist. You can really make holiday shopping painless using the Mattel website. When you click on an item to go to the page for more information, you will conveniently see a "Find This Product In-Store At" section, so you know exactly where to go to get it! Baby E
loves
things that make noise, so on our wishlist this season, is the
Fisher-Price Little People Fun Sounds Farm
.
Have you done your holiday shopping yet? What are the #HotHolidayToys on your list this year?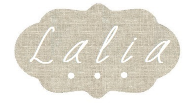 Disclosure: I am part of the Mattel Holiday Blogger Campaign with Mom Central Canada and I receive special perks as part of my affiliation with this group. The opinions on this blog are my own. This post is the property of Found Frolicking, and should not be sold or distributed in any way without first receiving permission.