I was introduced to Whole Foods Market when I was about 14-years-old. Prior to that, I had never stepped into a Whole Foods, ever. It was during that time that my mother decided to make a big change for our family: changing our family's diet. We switched from eating white rice to brown rice, and 90% off our produce switched over to organic. When I was growing up, I was one of those kids that hated vegetables. There is nothing delicious, or the least bit enjoyable, about canned vegetables. Yuck! I used to cover up the flavor of milk by constantly adding chocolate powder to it, and my idea of a hearty breakfast was a bowl of overly-sweetened cereal. When my mother started shopping at Whole Foods (and I always went with her to carry groceries home from the cable car), I discovered I actually
like
vegetables. Kale, swiss chard, broccoli, and more. I started to really enjoy meals for the first time in my life, and they were wholesome!
It is also thanks to Whole Foods that I started getting into the "green scene." I learned about natural products, eco-friendly products, the benefits of using chemical-free products on my body, recycling... you name it. So, to this day, I really love Whole Foods. Here in Edmonton, Alberta, there is no Whole Foods Market! As my husband can attest, I have complained about that since I moved here. When we went to Vancouver in 2011 for a 2-week road trip/vacation, Whole Foods Market was the first thing I looked for. No joke.
There's a lot to take into account when it comes to holiday shopping. Is it sustainable? Fair trade? Free of harmful chemicals? Eco-friendly? Local? These are just some of the questions you may find yourself asking as you look at products that you are considering purchasing during your holiday shopping. It can be difficult to find stores or even brands that offer products that fit more than one of those above. Whole Foods can help! They have a variety of products this holiday season that can help you check off your list, and might just get you on Santa's nice list, too!
Big Dipper Wax Works
candles are made of 100% beeswax, sourced in North America. These handcrafted candles are a product of the sustainable beekeeping industry. They come with a great benefit, too: they will release negative ions---eliminating allergens and pollutants to improve air quality. You will also be supporting a good cause with your purchase! 10% of profits are donated to organizations that are dedicated to promoting sustainable beekeeping. You can support this great business and pick up a few of their products today at the price of $8.99.
A great stocking stuffer option is
PACT
socks. PACT is a business that is on a mission, a mission to create clothing with minimal environmental impact. From production to packaging, they are dedicated to creating and manufacturing the cleanest way possible. All of their products start with organic cotton, which is better for you, and the environment. PACT uses clean energy, too, by manufacturing all of their products at their wind powered factory in Turkey. You can find socks for any size from baby to adult at Whole Foods Market! Suggested retail prices range from $19.00 - $30.00.
With the weather getting colder, it's time to layer up! They aren't too hard on your wallet at a suggested retail price of $25.00. A great treat for yourself, or an amazing gift for Christmas is the
Threads 4 Thought
hoodies. They give back to charity while advocating for peace and being eco-friendly. They use organic cotton to create hoodies for men and women in a variety of colors. They use ethical manufacturing to provide affordable products, but also make sure that there are good working conditions and wages for factory employees. So you can use or gift Threads 4 Thoughts without worrying about how it was produced.
If you've been following my blog for awhile, you know that we
love
Green Toys
here in the Frolick household! Their products are made from 100% recycled plastic (sourced from milk jugs!), and are free of icky chemicals---no PVC, BPA, phthalates, or exterior coating here! All Green Toys are made right in the USA, saving raw materials from being shipped overseas. Exactly how much of a difference does it make? Well, for every 1 pound of recycled plastic that Green Toys uses, they are saving the energy equivalent of 3,000 AAA batteries! I've also always been impressed by how affordable Green Toys are, with a price range from $7.99 - $19.99.
Another great stocking stuffer is this Whole Foods Market Organic Lip Balm Trio! Organic Lemon Ginger, Organic Wintermint, and Organic Vanilla lip balms can nourish dry and chapped lips---right into the new year. They are USDA certified organic, and deliciously natural. Pick one up for yourself, and a few as gifts this holiday season. At $3.99 for the 3-pack, it's a great option to stock up on for stocking stuffers, or additions to gift baskets.
Great as a standalone gift, or a wonderful compliment to the lip balm trio, is the Whole Foods Market Organic Triple French Milled Soap Trio. This 3-pack retails for $19.99, and offers delightful soaps with soothing scents: Organic Lavendar, Organic Lemon Verbena, and Organic Vanilla! Whoever receives this gift will surely appreciate the relaxing affects these mellow scents have for many people.
If you're like me, you love yummy smelling products. Enjoy a little extra Christmas spirit this holiday season with the Whole Foods 365 Peppermint Vanilla Liquid Hand Soap & Lotion Sink Stand Duo. This refreshing scent of peppermint makes it a great product for you to enjoy this holiday season, or that anyone who receives can enjoy well into 2014! At $14.99, it's certainly a budget-friendly gift.
Whole Foods Market 365 Foaming Hand Soap is a great option for those who love soaps with seasonal scents. These were a best-seller in the 2012 holiday season, and are a great and affordable stocking stuffer at a retail price of only $4.99 each! The three different holiday-themed scents are: peppermint, ginger, and winter woods!
Last but not least,
Every Man Jack
has many products available at Whole Foods Market for the man (or men!) in your life. A pleasant sandlewood scent can be found in their entire range of products including shave gel, deodorant, face lotion, 2-in-1 body and face wash, and daily shampoo. You could easily use one or several of these products to put together an amazing gift basket together! Prices range from approximately $7.49 - $9.99, but prices vary by region, so check your local Whole Foods for specific pricing.
All these and more can be found at
Whole Foods Market
. Visit or locate your nearest Whole Foods Market today on their website by clicking
here
.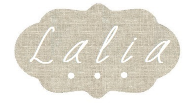 Disclosure: This is a sponsored post. I received compensation in exchange for writing this post. I chose to share this post with my readers because I believed it could be valuable information. I will continue to only share relevant and valuable information with my readers. All photos with the watermark are the property of Found Frolicking, and should not be used or distributed in any way without first receiving permission.