Chances are, you'll think I'm crazy for saying this, but... I actually like winter. Little pieces of blissful white easing their way to the ground, where they blanket the earth. Ice skating, sledding, cups of hot cocoa, cuddling under a blanket... They're all good!
Of course, there are cons, too, like with anything. How icky things look as spring approaches and things get dirty, and brown, and messy. But my least favorite thing about winter, is how
dry
it is. By spring my skin feels suffocated and itchy from wearing jeans all season long. It doesn't feel that easy on your lungs, either. And I know that if it's hard on my lungs, it must be even worse for my son, who's young lungs are surely more delicate than my own.
I can't say that I can even theoretically conceive of an idea to keep winter from looking yucky by March. But, there is something you can do about the dryness of the air in your home. Crane makes a variety of humidifiers and air purifiers for adults and children alike. Their line of Adorable humidifiers are certainly perfect for the little ones in your life.
Years ago, I remember walking through Bed Bath & Beyond and seeing the Crane frog and pig humidifiers. I thought they were very cute. I've seen many humidifiers over the years since, and have always felt they jump out at you in a bad way. Poorly designed and not at all nice to look at, they're also often bulky and loud. Not something I'd personally want around my house.
It turned out, the Crane Adorable Frog Humidifier and I were fated to meet again. I went over to hang out with my friend B, so our little ones could have a play date. B gave me a tour of the place, ending with her daughter's room. And there, on top of her daughter's dresser... was the frog humidifier. B told me that it was absolutely essential. Her first year in that apartment, the air was so dry in the winter her nose bled. Then she purchased and installed the humidifier, and wallah! No problems since.
There are times where I bought a product that I thought would make my life easier, only to discover it irritated me to no end, because maintenance was a royal pain. That isn't the case for the Crane humidifiers! I am loving my dragon humidifier, not only because it helps the air quality---something my whole family can enjoy---but also because it is easy to maintain. All that is needed is to empty the water basin daily (so bacteria doesn't build up), and use a water and vinegar solution to sanitize the humidifier once a week. To sanitize it weekly, all that is needed is to use two tablespoons of white vinegar with clean water to soak the water tank, and the same solution made separately for the basin. All that is necessary is to soak it for 20 minutes, wipe down with a clean, dry paper towel, and it is then ready to use again. Afterward, I wipe down the outside of the humidifier with a dry paper towel, as well. You can see this cleaning method in action in
this Crane video on YouTube
.
Before setting up my Crane Adorable Cool Mist Humidifier, I was coughing a lot. So was Baby E. Unlike my husband (who I often tease by saying he must be a lizard in a person's body), Baby E and I don't like things this dry. I chalked it up mostly to getting over a cold (which Baby E had, too), and dismissed it without further thought. But it continued for weeks, and the coughing stopped for both of us the day I set up the Crane humidifier! We've had it running for over a month now, and it makes a huge difference for us. I couldn't picture going without it ever again.
I am also happy to report that the Crane Adorable Cool Mist Humidifier is also reasonably durable. The face cover has been dropped by Baby E, my husband, and even myself on one occasion! After the first time it was dropped (by my husband, of course!), I held my breath and walked over, expecting it to be cracked and ruined. But it was still all in one piece. With hardwood and tile flooring throughout our whole house, it's definitely been put to the test and has been up to the challenge. Something I am sure any parent would like to know.
Yet another thing I love about the Crane humidifier, is how pleasantly quiet it is! The Crane Adorable Cool Mist Humidifier emits only a quiet hum, and nothing more. So quiet, in fact, I could leave it on overnight! The only two things I would like to see changed in a future model for the Crane Adorable Humidifier, is that it would be nice if the knob that twists off the tank were to be a little further placed from the plastic piece that allows the mist to come up from the basin. Although I use it daily and it has only been a problem once, there was one instance where I wedged my thumb in between this space and it was uncomfortable. It would also be nice if the handle on the top of the water tank that makes it easy to remove from the base were removable, so I could easily set it down flat upside when sanitizing. However, this isn't a huge issue. I just take a kitchen towel and make a nest out of it which the water tank sits on nicely.
All in all, I still love my adorable humidifier! This is certainly something I will continue to use the rest of the winter---and possibly even continue the use of it into the rest of the year!
To learn more about Crane and their products, visit their US website by
clicking here
, or their Canadian website by
clicking here
. You can also find Crane on their social media:
Facebook
,
Twitter
,
YouTube
and
Pinterest
.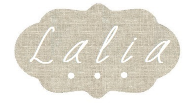 Crane Dragon Adorable Humidifier in the box
The Adorable Humidifier right out of the box
The Crane humidifier with the cover (the face) slightly offset.
The "eyebrows" are where the mist is released
A close-up on the adjustment knob
The bottom of the head portion is where water can be added
The basin --- the body portion
The Crane Adorable Humidifier installed on a tall nightstand in our bedroom.
Now all set up, the Crane humidifier is on a medium setting and hard at work!
Disclosure: This product was received by myself free of charge, in exchange for an honest review. I received no monetary compensation for my thoughts that are expressed above. All opinions expressed are my own, and were in no way influenced by the brand or any other sources. The review and all photos with the watermark are the property of Found Frolicking, and should not be used or distributed in any way without first receiving permission.