Teething is just one of those things. Most people don't realize how bad it'll be until... well... they're dealing with it. Baby E was only 5 months old when his first tooth was growing in. He's 14 months now, and has 12 teeth (4 of those are still growing in as they are recent, I recount a bit of that chaos and other things that were going on in
this blog post
last month). After that first tooth, that was quickly followed by a second, he's always gotten new teeth in pairs. This most recent time, four were breaking through all at once. All I can say is: it is
not
fun.
There are a lot of products out there to help teething a little easier on baby (which, in turn, makes it a little easier on you, too). At one point he was so miserable I was actually considering getting a product to numb his gums a little. After reading some choking concerns with using such products, I decided against it. So I was left to look into all the alternatives. I've tried just about everything, and unfortunately, there are only two teething products that work for Baby E: amber teething bracelets, and things he can chew on
.
Meet Chewbeads! They make baby-safe jewelry that both mama and her little one can enjoy. From their multi-colored Bleecker necklace to their intricate Stanton Bracelet, there are plenty of options to choose from. The birth of Chewbeads started with a mother, who had experience in the fashion industry. Concerned about the chemicals that her son was exposed to when he went through the stage of wanting to put everything in his mouth, she created Chewbeads. They are made of 100% silicone, and are free from BPAs, PVC, Phthalates, Cadium, and lead. The necklaces even come with a breakaway clasp for added safety. Whether to take the edge off of your little one's teething pain, or to keep their hands occupied while nursing (so they don't poke you in the eye or pull your hair, for example!), there are many ways that the use of Chewbeads can be incorporated into your life!
I received the Cornelia bracelet in turquoise. It is a
very
pretty piece of functional jewelry! The Cornelia in turquoise is stunning, and I couldn't even capture a picture that reflected the color perfectly, although I tried! Baby E honed in on it as soon as I had opened it, drawn to the bright color. The Cornelia bracelet also gets huge bonus points for being adjustable! The bracelet ranges from 6" on the tightest setting to 12" on the largest, when measured on the interior of the bracelet. I adore the braided ribbon, which makes this bracelet so elegant. I have also been impressed with the quality of the ribbon, it did not get ratty after a few times of use like I expected. I wish I had these many months ago when he was getting his first teeth in! It would have been my go-to product along with Sophie the Giraffe. This is a product I would recommend to any mother I know looking for a stylish but functional piece of jewelry.
You can purchase the Cornelia bracelet, in any of the many colors they offer, by
clicking here
. Or, discover their entire line of products and learn all about Chewbeads by going to their website, by
clicking here
. You can also find Chewbeads on
Facebook
,
Twitter
, and
Pinterest
!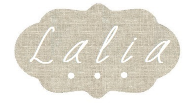 The Chewbeads Cornelia Bracelet right out of the package, with tag and Chewbeads postcard
Chewbeads Cornelia Bracelet in turquoise
Close up on the beads and the ribbon
The braided ribbon piece that allows you adjust the size
Example of how the Chewbeads Cornelia bracelet looks when worn
Baby E chewing on the Chewbeads!
Disclosure: This product was received by myself free of charge, in exchange for an honest review. I received no monetary compensation for my thoughts that are expressed above. All opinions expressed are my own, and were in no way influenced by the brand or any other sources. The review and all photos with the watermark are the property of Found Frolicking, and should not be used or distributed in any way without first receiving permission.