[Please note: One or more of the links below are affiliate links, which I may be compensated for should a purchase be made after following that link.]
As you already know, I haven't been able to blog all week. It's just been a
little
insane around here.
About four weeks ago, Baby E started getting in two more top teeth. As soon as those broke through a week and a half ago, he started getting two bottom ones in. He was fussy, but manageable, with the top teeth coming in. However, he became pretty impossible once the bottom ones started growing in. I knew they must have been bother him to no end, so last Saturday, I rushed to my go-to baby boutique,
Bosom Babies
, to buy an amber teething bracelet for him.
If you aren't at all familiar with amber teething jewelry and what they're all about, they aren't designed to cute-ify your baby. Instead, they have a practical use. Amber has natural properties that can get absorbed into the skin and ease pain. Amber is used to naturally combat discomfort, and can be used by adults and children alike.
Usually, Baby E goes down for a nap between 10 am and 11 am for two hours. He wakes up, and then takes a 30 minute to 1 hour nap starting between 4:30 pm and 5:30 pm. That Saturday, he was so upset he only just went down for his
first nap
(!!!) at 3:30 pm, when we were in the car and had just arrived at Bosom Babies. After running in to purchase an amber teething bracelet, I immediately fastened it around his chubby little ankle, and pulled his sock and pant leg over it (I find this to be the best method since you don't have to worry about supervising baby, and it is most effective this way since it is constantly held against baby's skin). He slept for only and hour, and the amber was definitely taking the edge off. He was still a fussy handful---and understandably so.
But, then, of course, things had to get worse! The next morning, Baby E was sniffling, and had a very runny nose. The poor guy would be hungry and desperate to nurse for comfort, and he'd have to unlatch because he couldn't breathe through his nose which was so congested. This would frustrate him, and he'd burst out in tears. That night, he woke up at least 5 times, screaming, and at one point he was upset and wouldn't go back to sleep for an hour (which was at 3 am, by the way).
It was then Thanksgiving (Monday). We quickly ran a few errands in the morning, getting the last of the Thanksgiving ingredients we needed, and headed back home. E spent the afternoon being held and entertained by my husband, J, while I cooked away in the kitchen. It was a bit hard to focus as I was worried about my poor, miserable baby... but I managed to put together the meal without a single catastrophe, even though I took breaks here and there when Baby E wanted to be nursed. It was 5 pm when all of the cooking was finished. Baby E actually managed to enjoy the feast a little, too, taking spoonfuls of mashed potatoes and gravy, buttermilk biscuits, and baked sweet potato.
Thursday, my husband was starting to sniffle. He was definitely coming down with the cold, too. We are positive that he brought the cold home with him from work the week before, but it hadn't affected him yet, our son caught it, and then he finally came down with it, too. He managed to get through work without too much trouble, but the next day he was so miserable he couldn't finish the last half of his day. He came home, and spent the rest of the day sitting in front of our fan heater, huddled under a blanket, trying to ward off the chills he was experiencing, and sleeping off his headache. It was pretty nasty strain, too, considering that it took until this morning for J to feel fairly normal again. Rather than the busy, fun-packed weekend we had originally planned, we spent most of the weekend at home, letting baby and J both recover from their colds.
Now, something you probably don't know about me, is that I love planning ahead. Procrastinating and slapping things together last minute really irks me. Before meeting my husband, I didn't procrastinate about anything except cleaning my cat's litter box (I mean come on, baby poop diapers smell like roses compared to cat turds). After meeting him, I started to do it more and more because he grew up doing things at a much slower pace than myself. But, yesterday, I got the opportunity to do some much loved planning ahead.
At the beginning of August, we already knew what we wanted for Baby E's first birthday. We ordered it from Bosom Babies, and were excited for it to arrive. Well, a week before his birthday, it still hadn't come! The order had been placed, but the supplier for Bosom Babies hadn't gotten it to them within the normal time frame. Instead, we ended up buying him a
Prince Lionheart Wheely Bug
Bee.
Then, a couple of weeks ago, I got a call from Bosom Babies. The item I had ordered finally came in. But it was over a month past Baby E's birthday, so that was hardly any help. And it was only the beginning of October, that's a bit early to buy such a bulky Christmas present. But, on Sunday it was still in the store, and I couldn't resist. We bought a
Janod Confetti Grand Piano
for Baby E for Christmas! In December we'll pick up the one other gift I have in mind, and we're set!
So things are starting to look up. J is at work, almost fully recovered from his cold, and Baby E seems back to normal. Aside from having his nose running a few times today, he seems happy as a clam. Those bottom teeth are nearly in, but he doesn't appear bothered by them. Now that he isn't fighting a cold and suffering through teething, my guess is the amber is able to handle the discomfort he's going through! Hopefully there isn't too much chaos the rest of the week, and then we can finally have our fun weekend (a week late) that we had planned before. If we do, I will be sure to tell you all about it for next week's personal post!
I was hoping to have been able to work on this weeks posts last week. But with all the stuff that popped up, I never got the chance. So I hope this and the Photo Friday picture can tide you over until everything goes back to normal next week! In the meantime, a blogger friend of mine has a great giveaway coming up tomorrow. So check back for that in the morning!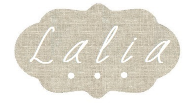 Disclosure: There is one or more affiliate links above that I may be compensated for should the product be purchased after following that link. These links were only shared due to relevance, and because I thought it may be of interest to my readers.