As any mother knows, changing diapers is dirty business. It's a very necessary, but not a very pretty, task. Not cloth diapering or using disposables can change that. Although, of course, the business of diapers can be made a bit more fun with very cute cloth diapers, the stuff that happens
in the diapers
is another story. It doesn't matter what color it is when you see it. It's
always
icky. So is handling icky diapers.
Unfortunately, there's not much that can be done about icky diapers. But, if you're a cloth diapering mother, something can be done about having to
touch
dirty diapers. I don't know about you, but there are those days where I don't have a second to spare. I'll change Baby E, run the dirty diaper over to the diaper pail, and just toss it on top of the diaper pail to deal with later. Surely I'm not the only one that does that? Well, as any fellow cloth diapering mama will know... the problem with doing this is that later, when you come back to finally put the diaper in the pail, it's cold. And if your touching the diaper as you are doing so, it makes it about 10x ickier! My face still wrinkles up every time I do it, and then I make a beeline to the bathroom to coat my hands in soap to make them feel clean again.
That's where Diaper Dawgs come in! You can choose between a pink/purple set or a green/aqua set of Diaper Dogs. What are Diaper Dawgs you ask? They are little silicone mitts for your fingers to provide a barrier between you and dirty diapers. Simple, but they do the job! Because they are silicone, they don't get stinky from use. Simply slip them on, and use one to hold the diaper and the other to remove the insert.
I received two sets of Diaper Dawgs for review. I've been using these for weeks now with my bumGenius 4.0 diapers, and they are fantastic. I've been using them every single day. Whether to remove inserts so that they are ready for the washer, or to spray off soiled diapers, my Diaper Dawgs have always been up to the task. Had I been aware of them when I was purchasing all of my cloth diapering supplies before Baby E arrived, these definitely would have been one of my investments. Not only are they easy to use, but also to clean! You can either soak them in soapy water and rinse with hot water, or steam sterilize them. That's all that's needed.
In the future of Diaper Dawgs, I'd love to see them come in more colors or even in patterns, and in different critters (how cute would cat, bunny, and bear ones be???). I'd also love for them to be made just a
little
bigger. I have really big hands for a girl (I always wear size L gloves), and so the Diaper Dawgs fit snug. They're not uncomfortable by any means, but it would be nice to have a little more in them. All in all, they are a great cloth diapering accessory that I'd happily recommend to any cloth diapering mama!
Diaper Dawgs are also affordable, at $7.99 a pair. You can go to their website
here
to locate a retailer. You can also get in touch with them with any questions, or to keep tabs on all the happenings at the Diaper Dawgs headdquarters by "liking" their Facebook page,
here
, and following them on Twitter,
here
.
Intrigued? Have to have a pair? Well, Diaper Dawgs has generously offered to giveaway one pair of Diaper Dawgs to
two winners
, in winner's choice of color. Enter now for your chance to win one of the two pairs of Diaper Dawgs up for grabs. Open to the US and Canada. Enter below using the Giveaway Tools form. Good luck!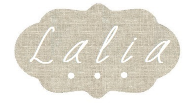 Each of the color option sets---green/aqua and pink/purple
Profile of a Diaper Dawg
The adorable face of a Diaper Dawg
Diaper Dawgs are soft, flexible, and have textured "teeth" to grip
Using a Diaper Dawg to remove an insert from a bumGenius pocket diaper
How to implement your Diaper Dawgs for removing inserts from pocket diapers
Option #1 for storing Diaper Dawgs---overlap the Dawgs and store on their side
Option #2 for storing Diaper Dawgs----stack and store flat side down
Disclosure: This product was received by myself in exchange for an honest review. I received no monetary compensation for my thoughts that are expressed above. All opinions expressed are my own, and were in no way influenced by the brand or any other sources. The review and all photos with the watermark are the property of Found Frolicking, and should not be used or distributed in any way without first receiving permission.
Fine Print for Giveaway: Giveaway open to residents of the US and Canada. Please make sure your email address is correct, so that you can be reached if you win. If the email bounces back, winner forfeits the prize and a new winner will be selected. The winner will have 48 hours to respond to the email sent out to them, and should a response not be received within that time, they forfeit the prize. Please follow the instructions for each entry, as you have to have done what was instructed for your entry to count. All entries will be verified. Found Frolicking is in no way responsible for recipient receiving their prize, but will work with the sponsor in all ways possible to ensure the winner receives their prize.