I've never owned a pair of flats. This is greatly due to the fact that I have giant flat feet, and so I've always been self-conscious about them. I mean, come on. I've never had a chance. I have flat feet, and I wear a
size 10
! That's the one part of my body I've always been uncomfortable about. Of course, there's nothing I can do about it. Surgery to decrease shoe size doesn't exist, and even if it did, I wouldn't do it. Who in their right mind would suffer through surgery to make their feet smaller?
Over the years I've come to terms with my feet. It was a hard thing to overcome, but,
somehow
, I managed. Might have something to do with the fact that I see them there every time I open my eyes. I didn't even get a break from the darn things when I was pregnant! I never got to the point where my belly was so big that I couldn't see my feet (and
yes
, I do realize that's probably partially because my feet are so big that even my giant pregnant belly couldn't cover them up). Really, I was tying my shoes with ease up to the day I delivered. It never helped that the darn things seem to mock me every time I look at them.
Ha! Clown feet! CLOWN FEET!
Now I just tune them out.
Although I have accepted my feet, I do "dress" for my feet. I have always been cautious about the style of footwear that I wear. Nothing that make my feet look too thick (like tall, solid wedge heels), too flat and wide (flats), or long (pointy heels!). Knowing how dreadful my feet look in some styles of sandals that are flat, I assumed from watching the trend for ballet flats that they would be similarly unflattering on me. I tried a pair on while shoe shopping only once, and was put off by how they looked on my feet, and by how the very thin layer of sole seemed pointless.
Then I saw the Cushe Molokai Flats on Zulily. Now that was a pretty pair of flats if ever I saw one. When I received the opportunity to review the Molokai Flats, I could resist! These Cushe flats are a basic flats style, but with a very comfortable sole, and a high back with criss-crossed bands for a bit of gorgeous flare. The Cushe Molokai Flats pair I was sent for review are a very nice shade of red, with black and silver accents. Personally, they were so pretty I almost didn't want to "ruin" them by putting them on and using them! I got over myself though, and was pleasantly surprised by how very comfortable they were. Cushy, indeed! Never having owned a pair of flats before, I wore them on a long outting with Baby E with no socks. Turned out not to be a wise decision since I ended up with a couple blisters on my heels! But I then purchased some sock tights (little footsie tights that stop at the ankle), and all was right in the world. I even daresay the socks made them even more adorable!
The Cushe Molokai Flats are so comfortable, they can easily be worn for any type of outing. I've worn them for quick errands as short as 30 minutes, or on days where I was out and about on foot for 4 to 5 hours. I'm happy to say that these flats do the job---my feet aren't aching, blistered, cramped, or anything else even after walking around in them all day. They are also very neutral and can go with a wide range of your wardrobe. I've worn these with sun dresses, skirts and cute tops, and jeans and a tank top. They have always complimented what I was wearing. I can't wait to see what Cushe comes up with for spring and summer, I'll certainly be getting another pair of Cushe flats. I would definitely recommend these to anyone looking to acquire a very cute, and very "cushe" pair of flats!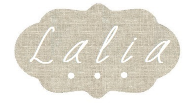 Cushe Molokai Flats
View of the Cushe Molokai Flats from the front
Cushe Molokai Flats view from directly above them
Back and heel of the Cushe Molokai Flats
Criss-cross bands
The Cushe Molokai Flats worn with lacy foot tights
The Cushe Molokai Flats effortlessly compliment jeans, skirts, and dresses
Side view of the Cushe Molokai Flats
Disclosure: This product was by myself in exchange for an honest review. I received no monetary compensation for my thoughts that are expressed above. All opinions expressed are my own, and were in no way influenced by the brand or any other sources. The review and all photos with the watermark are the property of Found Frolicking, and should not be used or distributed in any way without first receiving permission.