[
Please note, this is a sponsored post. I received a CARD.com pre-paid visa debit card loaded with $25 in exchange for this review. However, I was not obligated to give a positive review. All views below are my own. This disclosure is being added at the top and the bottom of reviews and/or giveaways in compliance with FTC guidelines
]
Something that can be seen more and more everyday: the world is choosing plastic over paper. And I'm not talking grocery bags! I'm talking about money. The Canadian government is phasing out checks, and will instead be using direct deposit. And it makes so much sense. Checks can be lost, stolen, forged, or altered. That's also true for cash. When I came to Canada four years ago, there was a handful of times that we ended up stuck with fake bills that were given to us at the grocery store, a retail store at the mall, etc. The Canadian government was actually losing quite a bit of money every year due to counterfeit bills, so they made a move in the right direction with the brand new bills that feel like plastic. They're very hard to replicate or alter. I am sure these new bills will be around for quite some time. But, I wouldn't be surprised if, in the not so distant future, the world makes a switch from cash bill to electronic funds... permanently.
Which is why you can make your life a little easier buy using a pre-paid Visa Debit card from CARD.com. Whether to load with your "fun money" for the month so you don't overspend, or replace your use of a bank account altogether, there are many ways to utilize CARD.com! With over 22,000 in-network ATMs, it is very easy to withdraw cash if you need to.
How could you use CARD.com instead of your bank account? There is no fee for using CARD.com should you direct deposit $800 or more a month! If not, you can easily load your card at your convenience for a fee of $5.95, a fraction of what most banks will charge for an account monthly fee. Because it's a pre-paid Visa debit card, there is no credit check, and you can get approval in seconds. It's also worth nothing there are
no overdraft fees
! Using CARD.com, you don't have to worry --- there is free 24/7 support, they offer Visa fraud protection and 100% FDIC insurance on funds.
I received a $25 pre-paid visa debit from CARD.com in exchange for a review. I went with the panda card. When picking out your card, there are 1,000s to choose from, I was impressed by the variety, which allows the consumer to pick something that reflects their personality. The designs make it fun and enjoyable to use! I also was impressed by how many options they give you to load your card. Aside from direct deposit, you can also put money into your pre-paid Visa debit card through MoneyPak, Western Union, PayPal, or with a photo-capture of a check using their Android or iPhone app! It is also free and easy to transfer money between cardholders! I love being able to go day-to-day, without having to ever worry about the hassle of remembering to have enough cash on me.
To find out more about CARD.com and to sign up, go to their website by
clicking here
. Remember, it is free to sign up, activate, and load! You can also check out their
Facebook page
, and find them on
Twitter
and
Pinterest
!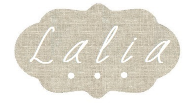 Disclosure: This product was received by myself free of charge, in exchange for an honest review. All opinions expressed are my own, and were in no way influenced by the brand or any other sources. The review and all photos with the watermark are the property of Found Frolicking, and should not be used or distributed in any way without first receiving permission.