When I was a kid, I loved school supplies. I thought it was a lot of fun to find cute, colorful pens, pencils, binders, pencil cases, and everything else in between. My mother can attest to the fact that I had an unusual amount of binders (one entire shelf on one of my three bookcases was stuffed with them), and I also had quite a few pencil cases and other regular office supply or school supply essentials. When I was a pre-teen, I was obsessed with Lisa Frank. Binders, notebooks, pens, pencils, stickers... you name it, I had it! Once I had hit the age of 14, they seemed to "kid-like" to me, and I was sad to outgrow them. Because they were fun to look at, and fun to use! They've since just become a nostalgic thing from the old days. I'm sure everyone can relate! Perhaps not about Lisa Frank in general, but in some other things from any part of your life as a child.
Since a few years ago, a trend started to show up where even teenagers were walking around with backpacks depicting Dora the Explorer, the Cookie Monster, Strawberry Shortcake, Blues Clues, and other iconic childrens' favorites. On the one hand, I was puzzled as I observed this trend. But it was also intriguing. Because something that would have been thought as "babyish" before, was becoming "cool" to a significant number of the teenage population.
Enter ZipIt. These unique and creative products are made from manipulating one very long zipper into purses, pencil pouches, and coin pouches. They are one of the neatest and craziest things I've come across in awhile! Unlike the trend of backpacks I mentioned above, the ZipIt products can be enjoyed by all ages, with whimsical products such as the
Bright Colors Case
,
Neon Twister Pouch
, and
Color Case
! Then, ZipIt mixes it up
even more
with the Monsters line! These things are absurdly cute, so much so that I'm in love with them. I don't care that I'm in my 20's, darn it!
I received two Monsters coin pouches, two Monsters pencil pouches, and Monsters purse for review. The funny thing is, that it really does seem to appeal to
all
ages. Although there is no obvious practical use for him quite yet, Baby E was obsessed with them. I put them down to take pictures, and he was all over them in two seconds flat. I can easily see the appeal to pre-teens, teenagers, and adults alike. ZipIt stands behind their products, as each item comes with a lifetime warranty! They use a high-quality zipper to create each product, so no catching and fighting with the zipper to be found here!
The coin pouch is a modest size, and yet it has the carrying capacity that anyone could need for their day to day change. It can hold a generous fist full of change. The pencil pouch is amazing, and has replaced my previous pencil pouch that I've been using for a year! Rather than the short but tall style, it is a flat but wide style, which fits nicely anywhere---a purse, into a small space in a locker, or into a small desk drawer. The purse is a smaller style, but just the right size to fit the basics for those who don't like to carry enough things to become borderline luggage! I was impressed it was able to fit my giant Roots wallet, keys, cell phone, and still had room for more. You wouldn't think that the integrity would be that great for products comprised of zippers (especially considering the cheap zippers that can be found on many clothing items), but they use very high quality materials to make the ZipIt products to last.
If you'd like to learn more about ZipIt and purchase some of their products, go to their website
here
. On their website, you can easily purchase directly from ZipIt, or locate a store by you to get your hands on some ZipIt products today. You can also find them on their
Facebook page
! So Zip to It!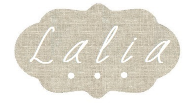 A variety of ZipIt Monsters products
Baby E inspecting all of the ZipIt items for approval. Couldn't resist snapping a picture! He was fully supervised the entire time, do note that these products are not toys and not designs for use by children.
Pink ZipIt Monsters coin purse
ZipIt Monsters purse, with the outside pocket pulled out
Buckle on the adjustable strap of the ZipIt Monsters purse
ZipIt Monsters red pencil pouch
Close up of the wonderful high quality zipper on the ZipIt Monsters red pencil pouch
The ZipIt purse can fit all the most important essentials for a school-aged girl, or someone else who travels light.
ZipIt Monsters red coin purse filled with a handful of coins, and room to spare
ZipIt Monsters pink pencil pouch when closed
Disclosure: These products were by myself in exchange for an honest review. I received no monetary compensation for my thoughts that are expressed above. All opinions expressed are my own, and were in no way influenced by the brand or any other sources. The review and all photos with the watermark are the property of Found Frolicking, and should not be used or distributed in any way without first receiving permission.