There are always those things you wish exist that simply... well, don't. I've found times where I wished I had a transporter machine from Star Trek, the talents of our favorite star from I Dream of Genie, or the Time Turner from Harry Potter (
ahem
, I'm not a dork at all... no!). Or, more realistically, I'll find myself wishing there were products that just don't exist for situations I encounter day to day---feeding bibs that baby can't rip off and toss to the ground, an ear thermometer that's actually designed to properly
fit
into a baby's ear, clothes that never stain, changing tables big and safe enough to handle a wriggling toddler, and a nursing pillow that can be taken on the go.
I can tell you from experience, the one evil thing about nursing pillows, is that you come to love them so much, it's irritating to be out and about without one! The discomfort of slouching over your little one to rest them on your lap while they nurse just isn't the same as being able to sit comfortably while nursing a little one with a nursing pillow. Well, I can't speak for the other things I mentioned (seriously, if you find them,
you let me know
!), but I can tell you that I was very happy to learn that travel nursing pillows do exist! The Peek Away is a travel nursing pillow, and not just that! It's a 4-in-1, providing you with the essentials you need on the go---a nursing pillow, a nursing cover, a changing pad, and a diaper clutch!
For review, I received a Peek Away 4-in-1 Essentials Nursing Kit in Trendy Brown. Straightaway, I'd have to say that my favorite feature, hands down, is the curve in the nursing cover that creates a "window." While this may not seem to have any significance, any nursing mama who has an infant or toddler constantly trying to tug their nursing cover off because they can't see anything will know what I'm talking about. Using the Peek Away nursing cover, the "window" allows my son to look at me while he's nursing, which makes him one happy little guy! He happily nursed, and didn't try to remove the nursing cover until he was done and wanted to climb off of my lap. A huge success, in my books.
The Peek Away is one very impressively well thought through product. Not a single bit of space is wasted, and every part has multiple uses. The best part is that it all fits in one compact little package for you to tote around as a diaper clutch. My stroller, a 2011 BOB Revolution, does not have a whole lot of storage in the bottom. But I can put this into the storage compartment when I am not up for throwing it over my shoulder, and still have room to spare! The nursing cover has a pocket for small items, which can also be used as a burp cloth. The diaper clutch can be extended out to make a generously sized, and very cushy, changing pad. The changing pad has a small pocket and a wipes case built-in. The reverse side also has pockets to store baby clothes, keys, and other necessities. The nursing pillow can easily be used by just placing it on your lap, but when baby gets older and more wiggly, you can unclip diaper clutch strap on one side, slipped around your waist, and reattached to keep the nursing pillow in place. Now is that smart or what?
For the cons... Well, there's only
one
. The thing I do not like about the Peek Away 4-in-1, is that the pockets will not work for diaper storage for cloth diapering parents. However, with all of the other features, that is hardly a deal breaker, and diapers can conveniently be stored separately. With the Peek Away, there's so much to love, that even if one function isn't something useful for yourself personally, there are plenty more that will be.
You can find out more about Peek Away and their 4-in-1 Essentials Nursing Kit on their website by clicking
here
. You can also "Like" them on their
Facebook page
, and follow them on
Twitter
to makes sure you get updates and news about their product.
Now, here's where things get even more exciting. Peek Away has agreed to give a 4-in-1 Essentials Nursing Kit away to one of my readers! One lucky reader will win a Peek Away 4-in-1 in their print of choice! Open to the US and Canada. Please read the fine print below before entering, and follow all directions for each entry prior to submitting, as incomplete entries will not be counted. Good luck!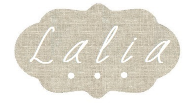 Disclosure: This product was received by myself in exchange for an honest review. I received no monetary compensation for my thoughts that are expressed above. All opinions expressed are my own, and were in no way influenced by the brand or any other sources.
Fine Print for Giveaway: Giveaway open to residents of the US and Canada. Please make sure your email address is correct, so that you can be reached if you win. If the email bounces back, winner forfeits the prize and a new winner will be selected. The winner will have 48 hours to respond to the email sent out to them, and should a response not be received within that time, they forfeit the prize. Please follow the instructions for each entry, as you have to have done what was instructed for your entry to count. All entries will be verified. Found Frolicking is in no way responsible for recipient receiving their prize, but will work with the sponsor in all ways possible to ensure the winner receives their prize.