Baby E is a light sleeper. I have heard people say that you should always make noise while baby sleeps, because they will eventually get used to it. Well,
you know what
? They obviously never had to deal with feeling like they should kill themselves for waking up a tired baby for
a month in a row
! I really did try my best to get him used to noise. But it never worked. He's a baby that likes things quiet. Seriously quiet. "I would hear crickets chirping in the background if there were any" kind of quiet.
From the start, Baby E has had very strong instincts for keeping me near him. Even in his sleep. As a newborn, he would sleep most soundly if I was sleeping with him. The only ways I could get him to sleep by himself was by putting him into his swing with music on constantly, and with the swing set on a low setting so that he was in motion. The music would only last 20 minutes, and if I wasn't there to start it again, he'd stir, and then wake up within a few minutes. Needless to say, it's hard to get much done in a 20-minute time frame.
Baby E outgrew his swing (it's pathetic to see a swing struggle to sway from side to side on its highest setting with a 16 lb. baby in it, only to end up barely moving at all) before he outgrew his need for music during his sleep. I found that if music was playing, I could get away with making some noise. But if he was sleeping with everything dead silent, it had to stay that way to keep him asleep. More often than not, since I didn't have another solution, I would turn just the music of his Fisher Price swing on, and play it while he slept in bed. That's right---I still had this giant space hog of a swing and I was using only the music function. A bit silly, I know.
I received the Cloud B Gentle Giraffe for review. First lets talk about the features. There are several friends to the Gentle Giraffe so that you can find the product that you and baby like best---Marvin the Monkey, and the very well known Sleep Sheep. Each of these products comes with a battery-operated sound machine, that you insert into the back of the stuffed animal. There is a velco strap to keep the sound maker in place. The generously sized velcro strap on the back of the Gentle Giraffe allows you to fasten him to your little one's crib, or anywhere else you need it.
The Gentle Giraffe has four different sounds, has a volume adjuster, and a timer. The timer can be switched to either 20 minutes, or 40 minutes. The sound options are, "Sleep," "Relax," Calm," and "Play."
For Baby E, the Gentle Giraffe has become one of our daily use items. When he was younger, he needed the 40-minute setting to fall into a deep sleep, and then he wouldn't stir from his nap. But now he's gotten to a point where the 20-minute timer is just perfect. I play him the "Sleep" song, and sleep he does! There are times during the day where he is cranky because he is fighting sleep, and I will turn on the sleep sheep to "Calm" or "Relax" (which, despite the fact that they are synonyms do play different songs, by the way), and most days that will start to put him to sleep.
To find out about all of the products that Cloud B has to offer, and to purchase any of their products,
visit their website
. You can also find them on their
Facebook page
,
Twitter
,
Pinterest
, and their
YouTube channel
!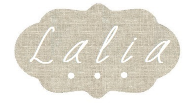 The Cloud b Gentle Giraffe in the box
Close up
Disclosure: This product was by myself in exchange for an honest review. I received no monetary compensation for my thoughts that are expressed above. All opinions expressed are my own, and were in no way influenced by the brand or any other sources. The review and all photos with the watermark are the property of Found Frolicking, and should not be used or distributed in any way without first receiving permission.