Whether for yourself or your children, finding the perfect food storage solution can be tough. An ever-growing number of people are taking steps to buy BPA-free products. Which is great! But even BPA-free plastic has two problems that always frustrated me. #1. Plastic absorbs smells, and so whether it's the curry you put into it last Wednesday, or the dish water you soaked it in last night, you'll probably smell it. Which is icky in my books! I'm pretty sure I'm not the only one that finds the scent of dish soap mixed in with the smell of my lunch unappetizing. #2. Plastic stains. Although purely cosmetic, it is unappealing to have a container partially stained orange, and then seeing through to the current contents.
Neither of those things can be said for stainless steel. Stainless steel "bento" style lunch containers continue to gain popularity for their practicality---containers with dividers create an effortless way to keep foods separate, they clean easily, and they do not absorb smells or anything else!
Until a few years ago, I was completely unaware of the fact that there were
any
alternatives to plastic tupperwear containers. Luckily, due to the growing demand for BPA-free alternatives in the recent years, there are now many options out there. The Seriously Safe Stainless Steel Food Containers from New Wave Enviro are one of those wonderful alternatives.
New Wave Enviro offers a variety of products including water filters, BPA-free water bottles, lunch bag sets, and stainless steel food containers. I received two different styles of the Seriously Safe Stainless Steel Food Containers from New Wave Enviro for review. The first one has a clamp lid, and there is no divider inside. I have looked at a number of stainless steel food containers over the year, and I liked how easy it was to open the clamp lid. Some containers are very difficult to open, but this was a short and easy process. The amount of space is nice for storing large portions, or for days where it's a one-pot meal, such as lasagna.
The second container has a tinted lid. The lid comes in several color options: blue, yellow, and pink. It is more shallow than the first container, and has a single divider in the middle. This size is great for individuals who eat smaller meals (such as children), or as a snack box. It could easily hold vegetables and dip, crackers, fruit, and cheese, etc.
Both are easier to open and close than other stainless steel food containers I have owned in the past, which make them a great option for adults and children alike. There are only two downsides to using stainless steel food containers in my experience. #1.
They are not ideal for microwave use, because they are metal.
#2.
Although a cosmetic issue only, they will dent when dropped on a hard surface such as tile
. However, all food storage have pros and cons, so it is a matter of what will work for you based on how they will be used. On the upside, the stainless steel food containers from New Wave Enviro are also economical. They are competitively priced, and cheaper than many options I've looked at over the past few years for stainless steel containers. I would recommend them to anyone looking to purchase stainless steel food containers.
To learn more, please visit the website of New Wave Enviro by
clicking here
. You can also find them on
Facebook
and
Twitter
. New Wave Enviro has kindly teamed up with Found Frolicking to offer a giveaway of one clamp lid stainless steel container and one tinted lid stainless steel container, just like the ones in this review! US only. Enter below using the Giveaway Tools form. Good luck!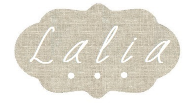 Disclosure: This product was received by myself in exchange for an honest review. I received no monetary compensation for my thoughts that are expressed above. All opinions expressed are my own, and were in no way influenced by the brand or any other sources.
Fine Print for Giveaway: Giveaway open to residents of the US. Please make sure your email address is correct, so that you can be reached if you win. If the email bounces back, winner forfeits the prize and a new winner will be selected. The winner will have 48 hours to respond to the email sent out to them, and should a response not be received within that time, they forfeit the prize. Please follow the instructions for each entry, as you have to have done what was instructed for your entry to count. All entries will be verified. Found Frolicking is in no way responsible for recipient receiving their prize, but will work with the sponsor in all ways possible to ensure the winner receives their prize.