I did
not
have a good experience with maternity clothes. Initially, when first slipped on, they'd look great. I thought, "Great! I actually won't look like a frumpy, fat pregnant lady after all!" But within a few hours, they'd stretch out, and stretch out, and stretch out... By the end of the day, they looked baggy, frumpy, and dreadful. So, you guessed it... I
did
look like a frumpy, fat pregnant lady after all.
After that experience, I crossed my fingers and hoped that the same story wouldn't be true for nursing apparel. A train of thought led me to draw a conclusion that perhaps maternity clothes are so prone to stretching out because of the stress put on the fabrics by the baby bump. So I was optimistic that things would work out better when I was ready to try a few nursing tops. After all, even normal clothes can be subject to some stretching out throughout the day. Just not to the extent that my maternity clothes did. Much to my disappointment, the same seemed to go for nursing tops. Seriously, is there a limit to how much these things will stretch out? Even when it seems it has stretched out and gotten impossibly baggy, it will still continue to get worse, until you can no longer take it any longer, and take it off. And really, what's the point in investing money in clothes you really can't wait to get off because you can't stand them any longer?
Then I was given the chance to work with Momzelle! I received the Momzelle Criss Cross Nursing Tank in "Fushia" for review. Momzelle nursing wear certainly stands apart from the rest, as the designs are simple, function, and
flattering
. Honestly, I wasn't particularly in love with any of the designs just from viewing their website, as they were very simple and didn't seem to be anything special. However, the opposite turned out to be true! When I received the criss cross nursing tank in the mail, and tried it on, I loved how well it hugged my curves and was undeniably flattering. Even before having Baby E, I was always busty. Which, more often than not meant I had to squeeze into a small top or deal with the loose fabric in the waist of a blouse in a medium. But Momzelle designed their line of clothes to fit the post-baby body, flattering all the right places.
After my first day wearing it, I was impressed by how well it holds its shape. No one has noticed it was a nursing top until seeing the logo on the back at the bottom (which was only noticed by two people---both moms---by the way). The simple designs for the Momzelle tops make them great basic tops to wear every day, only with priceless functionality! After my loathsome experience with both maternity clothes and other brands of nursing apparel, I gave up. I was wearing normal clothes day to day, even as an exclusively breastfeeding momma. I am sure some of you know what I'm going to say next! The one problem with that, due to no fault of the clothes, is that the neck gets stretched out from being pulled down for nursing. That's not all that desirable, considering it contributes to its own form of making one's outfit look sloppy. No matter how many times I nurse my son in a day, or even in a month, the Momzelle top always keeps its shape, just like the first time I put it on! I will even confess that sometimes I get a
tad
lazy, and in a hurry I will just pull my top down rather than using the Momzelle top properly. Even then, it doesn't stretch out!
Momzelle has definitely won! They made a loyal fan out of me. I
love
Momzelle. I mean it. Since receiving the criss cross nursing tank, I have purchased another Momzelle nursing tank since! They are the perfect thing to throw together with a pair of jeans for a comfortable, effortless day-to-day outfit. And the well-designed openings in each of the Momzelle tops make nursing easy, and discreet. I will continue to use and buy Momzelle, throughout the rest of the duration I will be feeding Baby E. At the top of my wishlist? The
Stella nursing dress
, and
Flamenco nursing dress
!
To purchase Momzelle products, go to their website by clicking
here
. You can also find Momzelle on their social media:
Facebook
,
Twitter
, &
Pinterest
!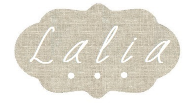 Disclosure: This product was received by myself in exchange for an honest review. I received no monetary compensation for my thoughts that are expressed above. All opinions expressed are my own, and were in no way influenced by the brand or any other sources. The review and all photos with the watermark are the property of Found Frolicking, and should not be used or distributed in any way without first receiving permission.