It's been some time since I was last able to post a recipe! The last recipe posted was before the Made in Canada series started at the beginning of June. Some time ago indeed. So I am long overdue for another one. And I figured it was time to share one of my creations from earlier in the year that I was very happy to have come up with.
Five years ago, I moved to Canada from San Francisco, California. After my first three years, I realized I had not
once
seen garlic fries anywhere. Not
anywhere
. Poutines are aplenty, but even now, garlic fries are not to be found. Perhaps it's a Californian thing, I really have no idea. But I really missed garlic fries. Since driving hours and hours to California every time I'm craving garlic fries isn't exactly practical, I knew I had to take matters into my own hands. It was time to make my own garlic fries.
My first attempt was based off the assumption that the garlic is roasted. I'm not sure why I thought that, but there you have it! The first time, I definitely left them in too long and they got far too crisp. Well, okay, if I'm being
honest
, they got a little more than that.... they ended up burnt. In my defense, garlic is already easily overcooked, but minced garlic is about a million times worse.
After a handful of times making it using this same method, I mentioned it to my mother. She told me that she thought that somehow the garlic was actually raw. A light bulb went off in my head. And the next time I made it, I made it exactly as I did below. I've been making that ever since! Now I share it with you, and hopefully I am saving you from the trial-and-error process I went through!
You can easily use this recipe with roasted potatoes, or with fresh fries. But be sure to give yourself enough time to cook those properly according to your usual method. I also can't stress enough how important it is to get California garlic, or garlic grown somewhere else on the same continent as where you are. If using garlic from China (most common), it will be more dry, and less flavorful. If you aren't as fanatic about garlic as my husband and myself (and every restaurant in California I know of that makes garlic fries!), you can feel free to decrease the garlic amount by half, and then increase next time according to taste. It is best with fresh parsley, but you can substitute with dried parsley if you don't have any on hand. I hope you enjoy the recipe!
The last imagine is pin-able in case you want to add it to a board on your Pinterest account! Just mouse over the image, and you'll see the "Pin It" button on the upper left hand corner.
Or click here to go to my pin of it and re-pin it!
Ingredients:
4 cups approx. of frozen fries of choice (plain french fries or wedges)
1 bulb US-grown garlic, minced
1/4 - 1/2 tsp salt
1/8 tsp ground black pepper
2 tbsp fresh minced parsley (or 1 tablespoon dried parsley)
2 tbsp extra virgin olive oil
serves 3-4 side serving portions
Prep time is 7 to 15 mins. Baing time varies depending upon fries of choice from 30 mins to 1 1/5 hrs.
Directions:
Put the fries into the oven to bake according to the directions on the packaging.
In the meantime, mince the garlic. The most painless way to do this is with the use of small food processor, but you can also do it by hand.
Now put the minced garlic, salt, black pepper, parsley, and olive oil in a bowl. Mix until well blended. Set aside.
As soon as the fries are completely baked, pull them straight out of the oven and put them into the bowl of the garlic mixture. Gently turn and mix to coat the fries with the garlic mixture.
Set aside for at least two minutes. The heat from the fries will just slightly cook the garlic to give it the perfect taste. Then serve, and enjoy!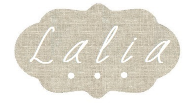 Measured out ingredients
Ingredients combined to generously coat the potatoes
Fries served on the side of a burger
Note: This is a personal recipe of mine, and a lot of work went into creating it. If you would like to share this recipe on your own blog, please ask permission and link back to the original post (this one). If sharing on any other platform, please just link to this post rather than copying the recipe. Thank you!