Most reviews introduce the reviewer to a brand they are not already familiar with. But today's review for Sublime Design, I am delighted to say is a brand who's products I have been a huge fan of for some time! I first discovered Sublime Design and her incredible creations about 3 years ago, at Make It! Edmonton in November. Sublime Design uses natural semi-precious stones and frames them simply, but gorgeously using cord.
Back in 2011 I immediately loved what I saw from Sublime Design, and I purchased one of her necklaces for my mother as a Christmas gift. She loved it! What's another thing to love? Sublime Design stands behind the integrity of their products, if the cord breaks, or even needs adjustments, all you have to do is mail it back to her, and she'll fix it free of charge! Much to my dismay, Make It! Edmonton is very popular, and very hard to get into. Sublime Design never came back for another Make it! show. I took matters into my own hands, and when my husband and I went to Vancouver and Vancouver Island in 2012, I seized my opportunity. We actually extended our stay on Vancouver Island by a day, just so we could drive into Victoria on a market day, and I could get my hands on some Sublime Design pieces for myself! I fell in love with a teardrop-shaped Labradorite pendant, and an oval-shaped Labradorite braided cord bracelet. Finally, I had some Sublime Design of my own!
I love Sublime Design so much, that naturally I had to get in touch with the maker and mind behind Sublime Design to be a part of this series, so I could share it with you! I was given one of her latest creations, a pretty little thing that will go with almost everything: a gorgeous pearl bracelet. Easy on the eyes, isn't it? After wearing it almost every day for several weeks, I would label this a wardrobe essential! There's not a single outfit I've worn that this bracelet doesn't go with. The cord is beautifully braided around the pearl, and then splits off into strands that tie at the back. All Sublime Design jewelry pieces use a coconut shell closure, which is sturdy and eco-friendly (it's natural, after all!). It's honestly as addictive as every other piece of Sublime Design I'm lucky enough to own!
To read all about Sublime Design, and purchase a few of these amazing pieces for yourself, go to their website by clicking
here
! "Like" their Facebook page
here
to stay informed on updates for events, new products (she also has giveaways on her Facebook page!!!). Enter to win one of these beautiful pearl bracelets for yourself, or as a gift for someone you know! Open to Canada only (sorry!). Enter below using the Giveaway Tools form. Be sure to also read the fine print prior to entering. Good luck!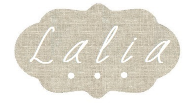 Disclosure: This product was received by myself in exchange for an honest review. I received no monetary compensation for my thoughts that are expressed above. All opinions expressed are my own, and were in no way influenced by the brand or any other sources.
Fine Print for Giveaway: Giveaway open to residents of Canada only. Please make sure your email address is correct, so that you can be reached if you win. If the email bounces back, winner forfeits the prize and a new winner will be selected. The winner will have 48 hours to respond to the email sent out to them, and should a response not be received within that time, they forfeit the prize. Please follow the instructions for each entry, as you have to have done what was instructed for your entry to count. All entries will be verified. Found Frolicking is in no way responsible for recipient receiving their prize, but will work with the sponsor in all ways possible to ensure the winner receives their prize.