It's finally here! The final "Made in Canada" series feature. I hope you have been enjoying the series. I've worked with so many amazing people to bring you this series, and I have been so happy that all of them have been willing to team up to bring you these amazing reviews and giveaways! I am absolutely honored to have been able to work with each one of them.
I first came across Shi Studio several years ago, at a local festival. Of all of the vendors, Shi Studio stood apart from the rest. It was yet another amazing, unique Canadian discovery for me. I am happy to bring you a review all about them today.
With Shi Studio, there is certainly plenty to love! From earrings, to belts (for both women and men), cuff links, there's a little (or a lot!) for everyone. You can purchase one of the pieces she has put together already, or use her body of work as inspiration to create your own
custom made piece
! The leather and jewelry pieces that Shi Studio creates are so gorgeous, they have been incorporated into weddings for both brides and grooms, as well as bridesmaids groomsmen. But these pieces are, by no means, overwhelming, and make a beautiful additional to everyday wear, too! It's easy to add a little flair to a dress, a simple top and a skirt, or even jeans and a cute top with a little bit of "shi."
I received the tether belt in black, and a pair of leather "feather" earrings for review. Let's start with the belt. The tether belt is two pieces of leather---a thick strip, and a thin braided one---featuring a "shi" piece in the middle. This piece displays a beautiful piece of fabric in a glass frame. It is multi-functional, as it can be worn as either a cuff or a belt! I have to admit, I've been enjoying it so much as a belt that I can't bring myself to wear it as a cuff at all. It has become one of my most-used accessories in the household, as I've been using it constantly to transform a dress or top from loose to curve-hugging.
The "fleather" earrings have quickly become my favorite. Unlike real feather earrings, they are flexible and durable. My earrings have a combination of 3 different leather pieces and a little piece of "shi." One piece of leather is gold flecked, and another is silver flecked. These different components come together to create a stunning piece of art, and I wore it with a dressy top and a pair of jeans for a rare night out. Because of the different colors that come together to make this pair of stunning earrings, I find they match everything! I've worn them with all of the dresses, and the majority of tops in my wardrobe paired with jeans. They also compliment my hair whichever way I wear it. I've worn it done up, braided, in a ponytail, or natural---they always look amazing. I am definitely wearing them more often than not! I look forward to enjoying them for many years to come.
Can't get enough? Check out all of their amazing products on their website, by clicking
here
. You can also check them out and stay in touch with Shi Studio through their
Facebook page
and their
Twitter account
!
And that's not all! Shi Studio has partnered up with Found Frolicking for a
giveaway
! One very lucky winner will win a custom cuff!!! That is up to a
$75 value
. Enter below using the Giveaway Tools form. Be sure to read the fine print for the giveaway, and read and completely all entries as directed, as incomplete entries will not be counted. Good luck!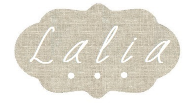 Disclosure: These products were received by myself in exchange for an honest review. I received no monetary compensation for my thoughts that are expressed above. All opinions expressed are my own, and were in no way influenced by the brand or any other sources.
Fine Print for Giveaway: Giveaway open to residents of the US and Canada. Please make sure your email address is correct, so that you can be reached if you win. If the email bounces back, winner forfeits the prize and a new winner will be selected. The winner will have 48 hours to respond to the email sent out to them, and should a response not be received within that time, they forfeit the prize. Please follow the instructions for each entry, as you have to have done what was instructed for your entry to count. All entries will be verified. Found Frolicking is in no way responsible for recipient receiving their prize, but will work with the sponsor in all ways possible to ensure the winner receives their prize.