Everyone has
those days
. I know you know what I'm talking about. Where you wake up, and you can tell it's going to be a long morning. You lost sleep, your hair isn't cooperating, and you can't even remember to properly make your morning cup of coffee (or tea!). I think as a mom, we have more of those days than some. Although certainly childless individuals are no exemption from these occasional (or maybe not so occasional) catastrophes.
Well, Cinder & Sage, another amazing Canadian treasure, can cure one of those things that goes wrong when you're having an "off day." You can tame your uncooperative locks with one of their beautiful hair combs! Even on days where your hair is actually agreeing with you and you look amazing, it's easy to add the perfect finishing touch with this gorgeous hair comb that you're bound to end up wanting to wear every single day.
There is something timeless about the pieces at Cinder & Sage, which find inspiration from older times to create modern pieces. The result is certainly that all of the jewelry in their line have the best of both worlds---with a classic look, and a modern edge. And I'm not just talking about the hair combs! You can find a wide variety of stunning accessories such as the
Fire Starter bottle necklace
,
Fresh Leaves earrings
,
Feather Wrap ring
,
Lace bangles
, and their unique one-of-a-kind
photo and map lockets
!
I received the Large Leaf Hair Comb in silver for review. Each piece from Cinder & Sage comes in a cute reusable cloth pouch, which you can repurpose for other uses, or store your Cinder & Sage pieces in while they aren't in use. I will confess to being a bit intimidated by it at first, as someone who has never, ever worn a hair comb or hair clips (except maybe when I was very little---but I don't remember, so it doesn't count!). But my fears eased completely when I realized how effortless this hair comb was to use. I was also delighted when it became apparent this beautiful piece could be thrown together with almost any piece in my wardrobe for a great look. I even converted my friend B into a hair comb lover, after asking her to model the hair comb for me (see how gorgeous she looks in the pictures below!). You'll be sure to attract attention and compliments with this one!
You can learn more about Cinder & Sage by checking out their collection on
their website
. Love this particular piece of jewelry? It is available in silver and gold! You can purchase one (or both!) of them directly from Cinder & Sage,
here
. Cinder & Sage also makes hair combs in various colors featuring oak leaves, feathers, and more. Be sure to check out all of them in their shop on their website in the link above. You can also find them on their
Facebook
page, and follow them on
Twitter
.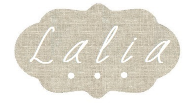 Disclosure: This product was received by myself in exchange for an honest review. I received no monetary compensation for my thoughts that are expressed above. All opinions expressed are my own, and were in no way influenced by the brand or any other sources.