Shopping for clothing, it's easy to forget that some clothes are still made right here in Canada. Back when I was last living in San Francisco, there was a big deal made about Barney's of New York opening downtown. A few weeks after it opened, I had some time to kill, and so I figured I'd see what all the fuss was about. As far as I was concerned, it made no sense for people to get so cuckoo over a store named after a big purple dinosaur. Okay, I'm sure it's not
named
after him, but it might as well be. I think "Barney" I think giant purple dinosaur.
After I walked into the store and had a look around, I went from unsure about why people would like it, to outright baffled. Nothing in the entire store was my taste, it was astronomically expensive... and it was all made overseas.
It's hard to shop local when it comes to clothes. I honestly had no idea there were any clothes still made in North America until recently. A few years ago, I heard about Sabrina Butterfly Designs as I was passing by their booth at the local Farmer's Market. The beautiful designs and colors of their spring collection really caught my eye. I go to the Farmer's Market every weekend, and I ended up trying to resist the urge to buy one of everything all summer. If it was local, which it must be to be at the Farmer's Market, it had to be extremely expensive... right?
One day, I really couldn't resist anymore. There was a skirt that was just calling my name. I had to at least take a look at it up close so I could prove to myself I could never afford it, and walk away without thinking about it again. But that's where the surprise came along. The skirt I had been eying all summer wasn't $300 like I had assumed it must be. It was $130. As a family on a budget, this can still seems like quite a sum of money. But one of the few things I will spend a fair amount of money on is clothes that I love, which I know I will wear and appreciate for years to come. Considering that people will spend upwards of $150 for a designer brand at a mall or regular storefront, it really is more than fair and competitive.
Another qualm I have with a lot of clothing stores, is having a million different items in the store, and having them randomly placed all over the store. H&M and Forever 21 are two that come to mind with this kind of layout. I don't want to spend hours looking through everything to find a few pieces that are actually nice, and then spend additional time to try on all the items. It is better to have a handful of items all designed perfectly, than to have 500 options with none designed perfectly. I can't tell you know many times every woman I know (and myself included), will stand in front of the mirror, looking at a piece of clothing we're trying on, and saying "It's almost perfect... I'd love it if this one thing was different."
Of course it is impossible to please everyone, but the design should be able to please enough people to keep sales good. Looking through Sabrina Butterfly Designs' collection, I didn't see a single item that made me want to cringe. In fact, quite the opposite. Even with items that I know wouldn't be flattering on me, I found the patterns and styles very cute. Everything was certainly designed thoughtfully, and it came across in the finished product. All of the collections, no matter the season, were designed, without a doubt, for real women.
Not mannequins
.
I ended up with the red and yellow Flounce Skirt. Just looking at it makes me happy. It makes me think of summer walks in the park with freshly cut grass, and ice cold cups of perfectly sweet lemonade. This cheery, dainty skirt makes it effortless for me to put together a cute outfit. A simple top and sandals are all you need to add to this skirt for a nice summer look. One of the things about picking out an outfit for the day, is there should always be a centerpiece, a highlight. And this skirt is it! Without a doubt, it is one of the prettiest pieces I have in my wardrobe.
Check out Sabrina Butterfly Designs on their website by clicking
here
. On their website, you can also make sure you stay updated on all their news by subscribing to their newsletter. Be sure to also head over to Facebook to like their
Facebook page
! Are you a local? You can visit Sabrina Butterfly at their storefront at #102, 6421-112 Avenue NW. or visit them at the City Center Farmer's Market @ 104 Street + Jasper Avenue, where they can be found every Saturday all summer long!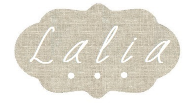 Disclosure: This product was received by myself in exchange for an honest review. I received no monetary compensation for my thoughts that are expressed above. All opinions expressed are my own, and were in no way influenced by the brand or any other sources.